Submitted by

admin

on Mon, 27/04/2015 - 19:04
This year's FER Interazar was of particular importance for AMATIC Industries together with their long-standing Spanish partner, Comatel Group. Indeed, Comatel Group celebrated its 25th anniversary there – together with all its customers, partners, friends and attendees.
The Comatel Group is a much-respected supplier of gaming solutions to the Spanish market. Their commitment to the Spanish gaming market is reflected in their choice of gaming solutions: AMATIC Industries has played the major role here for many years. 
Mr. Fidel Molina, Managing Director and owner of Comatel Group, sums this up, stating, "The star products of this show have been, without doubt, the Roulettes and Multiliner by the Austrian manufacturer, AMATIC Industries. Their products stand out for their quality, high technology and successful incomes. At the London show new developments were presented that have been highlighted in the Interazar fair in Madrid. The jackpot and the yellow Roulette 8 players Grand Jeu 22 WS 8 including Multiliner games have proven to be a great success for all attendees, creating great excitement".
The success of AMATIC Industries and AMATIC Industries is mirrored in the market penetration that AMATIC Industries enjoys in Spain - with a deployment of over 900 electronic multiplayer Roulettes and 2,000 Multiliners in the Spanish market, and these numbers are growing every day.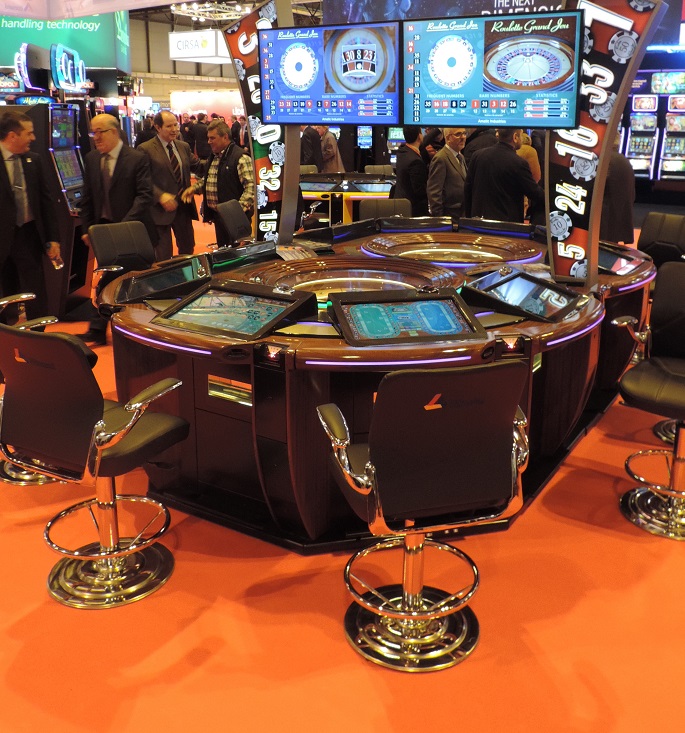 Based in Valencia, the team at Comatel Group knows how to celebrate in style. As it could be expected, it was a big celebration. There was a magician, cartoons, a giant paella on 24th and 25th for more than 2000 people each day, magnificent offers for the 25th anniversary, such offers have only been possible thanks to customers´ trust placed on the products of Comatel Group.
Mr. Leopold Öller, Director at AMATIC Industries, looked back on a truly memorable FER and thanked all the team at Comatel for their excellent support: "Our success in Spain is based on our strong and lasting partnership with Comatel Group. We have invested right from the beginning in establishing the optimal gaming solutions for the Spanish market. Being a family-owned company, we can quickly implement our strategies for growth. Our in-depth and professional partnership with Comatel over the years has brought more and more of our dedicated gaming solutions to the players in Spain. We are very well placed in both key land-based market segments – namely in Roulette and with Multiliner video-based gaming machines. I would like to take this opportunity on behalf of the entire AMATIC team to thank all the staff at Comatel Group for their continued support and true dedication and congratulate them on their 25th anniversary".