Submitted by

admin

on Tue, 04/02/2014 - 10:51
Austrian AMATIC Industries is leading the way with its latest B3 and new Category C £100 games for the British market. The upright Performer with a whole host of exciting and challenging games has touched the hearts of players in Britain. AMATIC Industries is very well placed thanks to its very strong partner in the UK and Ireland – Genesis Games.
Genesis Games Ltd made full use of the EAG – the British amusement and gaming machine show that took place between 21st and 23rd January at the ExCel in London, to showcase the latest AMATIC innovations. Indeed, the 22" Performer cabinet has set new standards in the UK and Irish markets.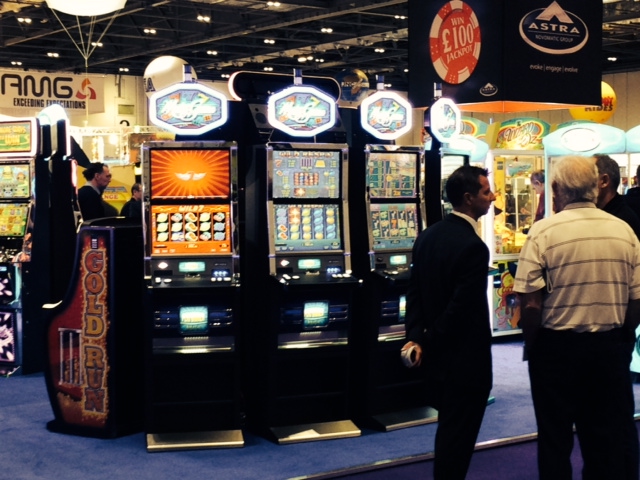 New games have been developed and licensed for both categories. The 'Hot 7' and 'Hot Fruits' games are particularly proven winners in the Cat C. The changes to the Cat C section have meant that AMATIC has been able to incorporate favourite games with new ones to create an unbeatable games selection.
The Performer was on high profile display on the Crown Direct booth, strategically placed, enabling both the Category C and B3 machines to attract high levels of traffic and robust orders.
Mr. Steve Bierrum, Director of Genesis Games, looks back at a great show, stating, "The Perfomer is such an elegant gaming machine. Given the constantly increasing number of games available, both players and operators alike are preferring AMATIC Industries more and more". Mr. Thomas Engstberger, Sales Manager at AMATIC Industries, commented, "We have the right product for the British market. We have a proven partnership with Genesis Games and the Bierrum brothers that goes back many years. Optimal games with optimal service – that is the way we work".