Peter Whites talks to Christian Sael, Owner and Director of Alteatec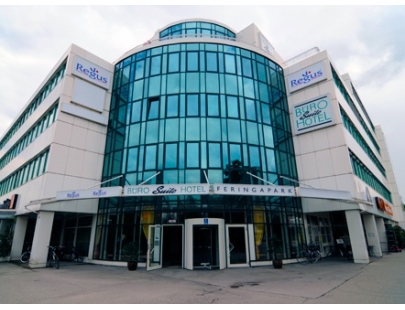 Alteatec has been an organisation that has built up over the years a strong reputation for its IT expertise as an independent Casino Management System provider and is now expanding further with soon to be opening new offices in Baltimore and the launch of their new product Paladix.
Peter White caught up with Christian Sael recently to hear all about the company and its plans for the year ahead.
When and where was the company founded; what were the original goals of the company and have they all been met?
Alteatec was founded in 2006, in Munich with the goal to create a multi-national software development company at the forefront of technology. Having now offices in 7 countries with over a hundred IT specialists we can positively say that we are well on track.
What are the key attributes of the company and how can its skills in I.T. assist organisations in the Gaming industry?
The company has three divisions; software development for the gaming industry, the security division where we do penetration tests and white hacking, last but not least the managed services division where we handle complex server installations for the automotive industry. With all the divisions combined we can offer a complete turnkey solution for gaming clients, from server operations to security together with the development and software they need.
Have you any examples of where Alteatec assisted the growth performance of a company involved in the Gaming industry?
Our clients range from medium sized casinos to stock listed companies and their major reason for choosing us was to get a tailor made casino solution, not a standardised product enabling them to stay ahead of their competition. With our Paladix product they have managed to create more efficiency within their human resource structure, increasing productivity.  They have now the flexibility to plug on any provider they want without the hassle and costs they had before and are in a position to create new modules and features regularly.  Our flat rate price scheme enables our partners to plan and budget their IT costs successfully without any surprises. 
What are the organisations main aims and ambitions for 2013?
Our aim is to continue getting stronger, growing our company through partnerships in Europe and the North American market.  Since our platform is like an independent app store in the casino world, our goal is to increase the amount of interesting game and payment providers and other third parties integrated with our platform.  This will give our current and future clients a wider range of choice and shorten the pre-launch phase. Apart from this, each one of our clients can choose any new partner to integrate with at no additional cost.