Chris Sanson interviews Marcel Heutmekers, Vice President and General Manager, International Casino, SPIELO International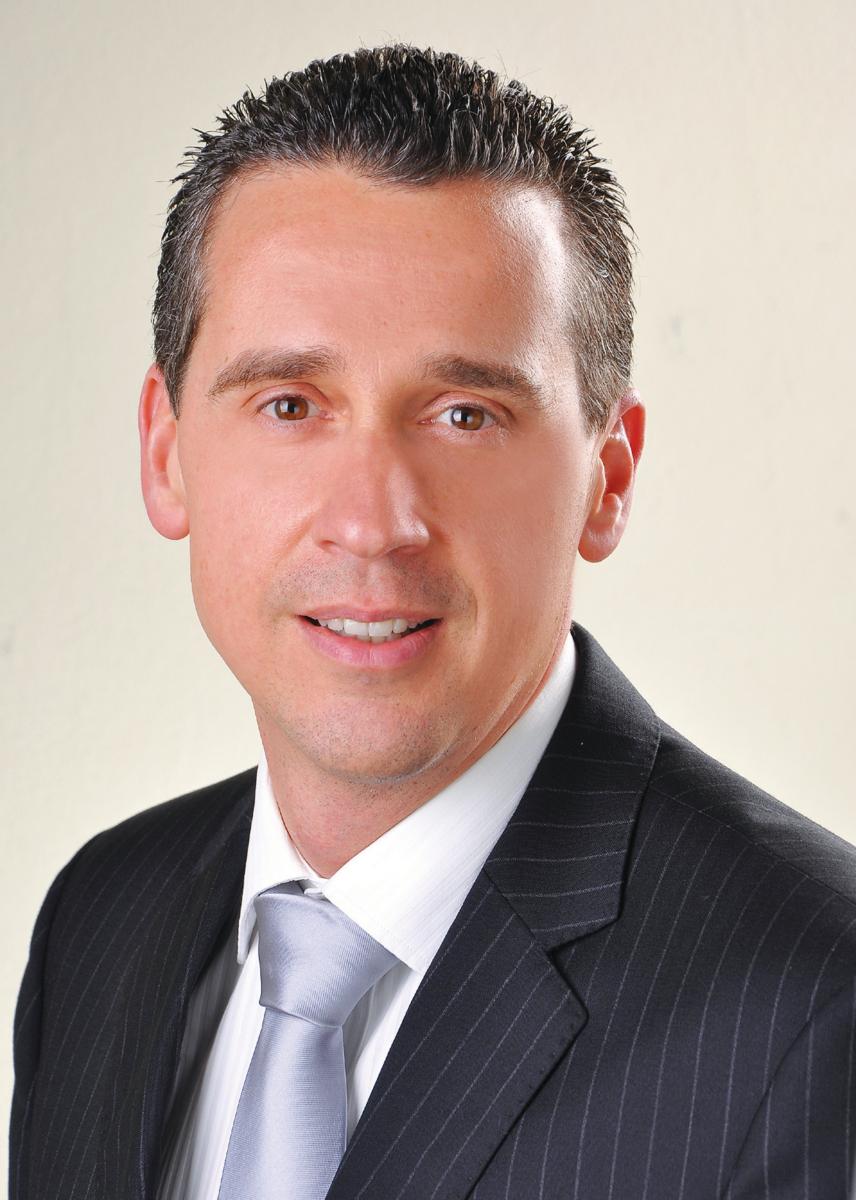 Can you give us a brief history of SPIELO International, from its original plans and ambitions to present day?
SPIELO International™ represents the joining of SPIELO, the global leader in the government sponsored VLT gaming market, and ATRONIC, a leading supplier to commercial casino gaming markets. SPIELO was established in Moncton, Canada, in 1990, while ATRONIC was established in Austria in 1993.
American-based GTECH acquired SPIELO in 2004, and later, in 2008, GTECH completed its acquisition of ATRONIC. Meanwhile, Lottomatica S.p.A. acquired GTECH in 2006. In 2009, both SPIELO and ATRONIC became direct Lottomatica subsidiaries and subsequently joined together to form SPIELO International. In 2011 SPIELO G2 (formerly known as GTECH G2) became SPIELO International's iGaming division.
SPIELO International as we know it today serves more than 1,650 customers on five continents; has shipped more than 225,000 gaming machines worldwide; holds more than 350 gaming licenses (including Nevada), and has a dedicated workforce of approximately 2,100 employees. It offers a complete range of end-to-end gaming products for diverse gaming segments, including: distributed government-sponsored markets; commercial casino markets; amusement with prize (AWP) markets; interactive (iGaming); and sports betting.
How strongly have licensed games such as Deal or No Deal, King Kong and Stargate contributed to the company's sales successes in recent years?
Branded licenses continue to play a significant role in our product mix, especially within the recurring revenue segment. One of SPIELO International's key objectives is to grow our player base. The right licensed brand offers the opportunity to reach new player segments. Furthermore, licensed games create increased initial appeal due to brand recognition and offer interesting play dynamics. They help operators with the  iversification of their floor through cutting edge packaging and merchandising.
In addition to licensed brands, SPIELO International has a comprehensive portfolio of well-known and highly  successful proprietary brands such as the CASH FEVER™ series (CASH FEVER, Dr. Cash, HOT & WiLD), our diversity™ multigame series and the globally popular SPHINX™ theme.
The latest additions to your portfolio of licensed brands have been the popular PopCap games Plants vs. Zombies, Zuma, and Bejeweled. Tell us a bit about this new license, as well as about the casino style games and the skill elements they contain.
We're excited about the opportunities with PopCap®. The very license is innovative because it comes from a casual game (rather than a film or television). These titles have a universal appeal to players of all ages due to their engaging puzzle-based play style that is both easy to pick up, and challenging to master. By applying the same formula to our PopCap casino versions, we're providing a unique play mechanic for our players offering a compelling challenge that will keep them coming back to improve their scores.
In our PopCap games, we're giving players the chance to practice true skill, as well as perceived skill, in a package that uses the full extent of the license. Our first games, Plants vs. Zombies™ Gargantuar™ and Plants vs. Zombies™ Backyard Showdown™, are the closest to a traditional slot game. Next is Zuma®, featuring new- to-the-industry functionalities and skill components imbedded in a slot-style game. Bejeweled® completes our quartet by leaving the world of traditional slot games to offer a reel-less game with new base game functionalities, as well as multiple bonuses giving the player the choice of skill-based adventures and non-skill bonuses.
Putting an instantly recognizable brand on the casino floor, and being true to the mechanics of the original casual game, means that the potential to change non- player attitudes, or even convert them into a player, is high. But SPIELO International didn't just want to get new players through the door. We expect our PopCap games to attract both existing slot fans, as well as those who love the original casual games. They are the player segment of the future. The first games are being installed now, and the feedback in player testing and from operators has been incredibly strong.
Service and support as well as quality control have always been at the heart of SPIELO International's success; how do you maintain those high standards?
We are proud of the success we have had to date, but we know better than to rest on our laurels. So we continue to listen to our customers and modify our support as required to meet our customers' needs.
The Technical Service team in Europe consists of highly qualified individuals with a profound knowledge of our products, casino markets, and especially the needs of our customers. Consumer research and market validation help add to this knowledge base. The Technical Service team follows every order from the time it is placed until its installation, and beyond. This ensures that every delivery is matched to the customers' needs and wishes.
Additionally, the close contact with the customer gives us valuable information about our products and their performance which is efficiently communicated to all appropriate departments within SPIELO International. This feedback is directed to production to assist quality management, and it is also shared with the developers in order to improve existing and future products to complete the loop of continuous improvement.
To how many countries does SPIELO International supply gaming products and are there plans for further expansion in 2013, particularly in Central and South America?
We supply exciting games, top-performing cabinets, central systems, and (with SPIELO G2 now on board) iGaming products and sports betting solutions for legal gaming markets in more than 50 countries around the world. Each customer in any of those markets is a valuable customer, and so we are not singling out individual countries simply because they'll bring us business next year. The gaming industry as a whole has a lot of potential, and SPIELO International wants to be part of it where we can, no matter how small or large the client is. We would like to thank all our customers for their trust and faith in us.
To specifically address Latin America: starting in 2011, when our business in Latin America doubled, SPIELO International has continued its strong growth phase during 2012. Our product portfolio is performing very well across the Latin American territories, and we have a fantastic, and expanding, team that manages the business locally. We feel that with our planned product and commercial offerings for 2013, we will propose an attractive package for the market that helps the operators to further grow and optimise their operations and their  profitability.
What are the main attractions on display at SPIELO International's stand at ICE Totally Gaming 2013?
It's difficult to pick just a few things, but let me try. As previously mentioned, PopCap is garnering tons of excitement. ICE 2013 will mark the international launch of our PopCap casino games; they will certainly be a highlight of our booth.
Our multigame solution and perennial favourite, diversity™, which offers a broad range of ten casino games in one complete package, is debuting two new suites for the first time anywhere at ICE. diversity Best of Vol. 1 will feature the most successful titles from all nine diversity suites. Listening to customers' requests, the new diversity Legendary Classics will feature titles with a low linecount.
Visitors to ICE will also have the opportunity to see MEGA KONG™, the exhilarating progressive link sequel to the widely successful KING KONG CASH™. As the provider of the best-performing and best-selling single- and multi- games in the Italian AWP market, we'll also showcase several outstanding performers on the delite™ cabinet for AWP markets.
On the systems side, appearing at ICE for the first time will be GALAXIS™ ANALYTICS, the newest addition to the range of GALAXIS casino systems management modules. A new module for advanced gaming analytics, it includes gameViz, a powerful, easy-to-use, analytics visualization tool that allows casino operators to directly query the rich data held in the GALAXIS datastore. It allows operators to visualise floor gaming activity, enabling them to identify practical ways to improve business profitability.
Another systems offering which will also be demonstrated at ICE is SYSTEM2go™. Developed for gaming venues of all types, SYSTEM2go is a complete, multi-site gaming system with fully automated accounting and reporting from any remote location with internet access. SPIELO G2, our iGaming and sports betting division, is also unveiling its newest iGaming and Sports Betting products and technology at ICE.
And finally what are your main goals for 2013 and beyond?
SPIELO International is an integrated, end-to-end and content-driven, multi-channel gaming organization with significant global scope and coverage. Our industry- leading product portfolio covers all major gaming segments from casino slots and systems, to VLTs and systems, to AWP, where we'll continue to build on our established success in Italy and other markets. We're also active in online gaming markets including mobile, Sports Betting, Bingo, Slots, and Table games. Continued convergence across channels supports our goal of having more players than ever before playing our games anywhere, anytime, on anything.
We will continue staying focused on our clients and their needs. We are always working hard to come up with solutions – whether they're cabinets, games, or systems – that support the operator in growing their business and increasing profitability. We will continue to expand both the quantity and quality of our portfolio in 2013, and we'll continue our policy of tailoring solutions to individual markets.
We have a lot of exciting plans in our roadmap, some of which will be showcased at ICE, and I am sure our clients and their players will be very excited when they see what we have in store.