Global Payments democratizes the high-roller experience with its VIP Mobility app. By David McKee
During this time of global pandemic, "cashless" is the new buzzword of the casino industry. And one of the companies best poised to aid in that transition is Global Payments Gaming Solutions.
"We've been talking cashless for years, and while there has been interest in our VIP Mobility solution, the impact of the COVID-19 pandemic accelerated this interest, says President Christopher Justice. "Consumers are looking for assurances that it's safe to go back and play in the casino."
"A few benefits cashless solutions offer include the reduction of crowded and congested areas, mitigation of lines, few-to-no face-to-face transactions and an increased ability to adhere to social distancing policies and considerations," Justice continues. "At the end of the day, we want to enable safe and fun gaming experiences; cashless solutions is the way to make this happen."
While hardly intended as a Covid counterweight, Global Payments' new VIP Mobility application is a cashless solution for terrestrial and online payment that saves customers from a lot of unnecessary touching. VIP Mobility works in any of three ways:
• To add funds to your VIP Mobility account, select a preset or customized amount, then tap "Add funds." Hit "Done" and you're ready to play. Reverse the process by selecting "Transfer funds," "Transfer to my bank," choose amount, click "Done" and "Transfer funds," and "Done" again.
• When playing the slots, select "Play," choose the amount you want to set aside, select "Next," scan the QR code on the slot machine. The VIP Mobility app funds your slot play. Then select "Done," redeem your TITO voucher by typing in the amount won, select "Redeem voucher," scan the voucher, then select "Done."
• For table-game play, select "Play," enter the amount you want to hazard, select "Next," scan the QR code on the table. "A voucher that identifies the player, amount and table number is printed. Chips are exchanged, the voucher is dropped in the cash dropbox by the dealer and funds are withdrawn from the VIP Preferred account.
As Justice summarizes, I can walk into a casino without cash or debit card on hand, I can fund up my game, I can play to my heart's content. Then when I'm finished, with a touch of a button I can put that money back in my bank account and I can leave the casino without any money in my pockets. I don't have to worry about any security issues from walking through darkened parking lots. So there's a huge number of significant opportunities here where we going to help drive far more consumer adoption with this solution than others that are out there being contemplated."
A wallet or a ledger?
"Many people would refer to it as a wallet," says Vice President of Marketing Justin Sprague. "From a design perspective it's actually what we would consider to be a ledger. It's integrated into the casino-management system and if you watch the work flow you would realize it is digitizing the TITO ticket." VIP Mobility was beta-tested at Downstream Casino & Resort in Oklahoma. Customers there responded positively, with one saying that it spared her going to the casino cage with VIP Mobility making her a "cage-free" player. Others cited safety (no third-party financial providers involved), the "very streamlined" design and more time on device, the Holy Grail of slot operators. From Downstream, VIP Mobility has flowed to other Native American casinos in Oklahoma and California.
Why tribal? Because Justice says, they are quick decision-makers. "Needless to say, we have had multiple conversations with every major operator around the country. There's a huge amount of excitement over this solution but, as you can imagine, with committees and a variety of other things it takes a little bit longer." Justice adds, "we are still going on a regulator road show and having conversations with a variety of commercial as well as Native American jurisdictions. We're taking it to those folks and showing them that it's certainly compliant. We have GLI and BMM stating that it does comply with all the rules and regs and no additional testing or certification is required except as determined by the jurisdictions.
But we're taking a very methodical approach as we're moving down the path with it." Founding Member, The Strategy Organization Josh Swissman chimes in to point out that VIP Mobility stands on the shoulders of Global Payments' VIP Preferred program system, which has 20 years of history behind it and is in roughly 500 casinos already.
Adds Justice, "one of the benefits of the solution and why it's much more cost-effective for casinos to implement is it does leverage existing systems that are in place." "Speaking as a previous operator," says Swissman, who has worked in Las Vegas, Atlantic City and Macao, "the other thing that makes this product amazing is that in addition to leveraging all that pre-existing infrastructure and the pre-existing regulatory environment that Chris talked about, it also leverages existing operational procedures. It doesn't require wholesale retraining of any auditing or accounting staff. So that makes the rollout, implementation and ultimate success rate much, much, much higher than it would be if it caused a redesign of the casino auditing process."
Flexibility of payment
VIP Mobility also provides access to Global Payments' Choice4 technology. Can't cover your transaction? Choice4 enables you to defer payment anywhere from seven to 28 days, on the understanding that you will have the necessary funds in your bank account by that point. Global Payments claims that this is unique (and not offered in all jurisdictions). "Because this is built on the VIP Preferred e-check-cashing platform, the success rate of these transactions is much greater than what you might see in terms of other funding mechanisms. Obviously, the greater the success rate of a transaction, the happier the customer is and the more likely they are to be repeat users of the cashless gaming product. So that is a big competitive advantage," Swissman says. With so many electronic checks being written, what if one of them bounces? Justice points to Global Payments' $50 billion market capitalization: "One element about Global Payments is that we warrant all of the transactions, so Global Payments effectively stands behind all of those transactions to provide gaming integrity that's second to none." Justice allows that "Every electronic transaction has some element of risk. Whether it's an e-commerce transaction that you may find relative to Amazon.com or others, Global Payment's put a huge investment into being able to effectively guarantee the transactions and provide the game integrity that not only the operators but the regulators want to see."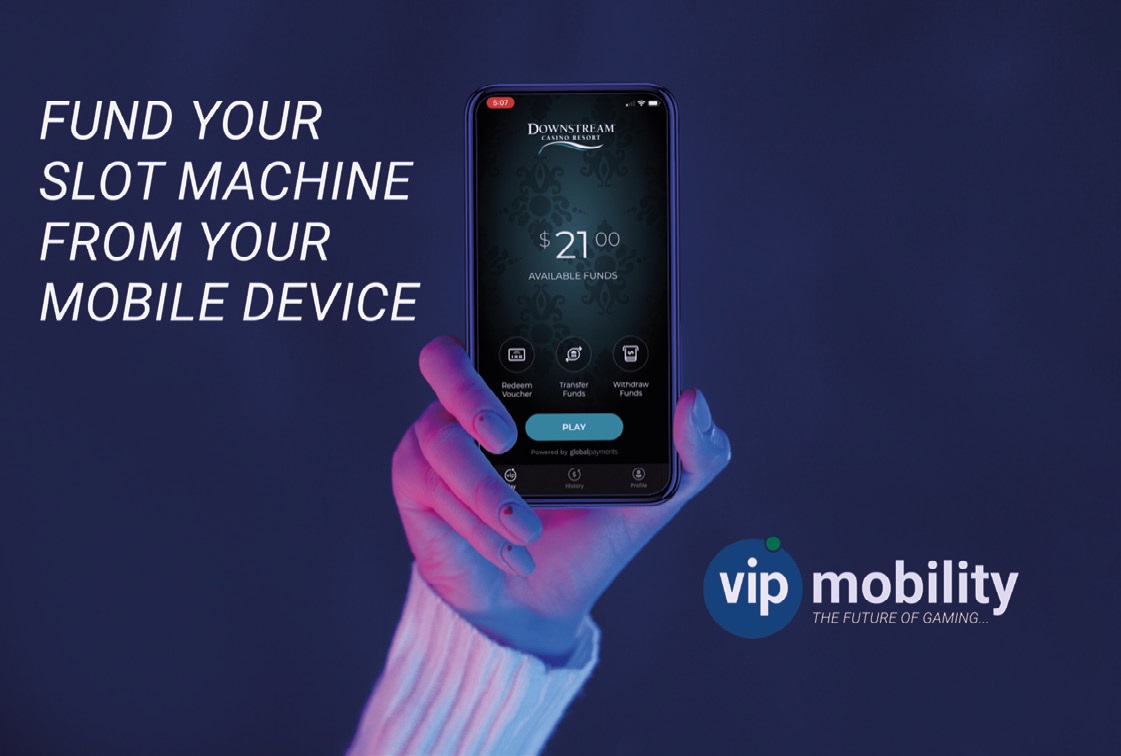 As for integrating VIP Mobility with pre-existing VIP Preferred infrastructure, it saves casinos from regulatory headaches. "By leveraging the TITO system it doesn't introduce new regulatory obligations to the casino operator, as opposed to trying to implement a mobile wallet or some other kind of system that's talking directly to the games," says the president. "A lot of the other apps you may have seen have multiple systems to divide into, transferring money out of your account to an intermediary, transferring money to your wagering account and from your wagering account to the game. We just feel there's a far better approach that delivers the ultimate customer experience and that's why we think this approach is certainly the best one that's out there.
"Clicks kill"
"Secondly, we do have a significant funding advantage from the standpoint that Global Payments has three and a half million customers in the VIP Preferred program to date," Justice continues. "That grows 25,000 to 35,000 new customers every month. That growth is really coming from the fact that it is the only omni-channel funding solution here in the marketplace today, and helping capitalize on the convergence of physical and digital worlds where consumers, across all segments, are becoming omni-channel consumers, shopping online, returning in the store, leveraging all sorts of tools and capabilities across channels." Since "clicks kill" in online transactions, with customers wanting as few clicks as possible, Global Payments has aimed to eliminate as many clicks as it can.
"Effectively, VIP Mobility has the best customer experience of any solution out there. It minimizes the number of clicks and delivers the kind of result consumers expect," Justice asserts.
"Equally important," Swissman jumps in, "it is a super-slick interface that is very user-friendly. This doesn't really change the guest's gambling experience. They already use TITO tickets, they're already familiar with them. All this really does is digitize them and in a way that's a very easy, intuitive, easy-to-transact experience. The friction is quite low as far as user adoption, ongoing user utilization and ultimately ongoing engagement with VIP Mobility."
Company execs also stress that the wide adoption of VIP Preferred means that guests can go from casino to casino, even across the country, and "have your VIP Preferred account be up, running, approved and funding can happen immediately without any additional steps taken to register," says Swissman. One can also go from brick-and-mortar casinos to online without having to reverify one's identity. "It is transferable across all different VIP Preferred and VIP Mobility-enabled casinos, whether that be online or off-line. A lot of the competitors that are out there, while it may be the same solution, it requires you to re-register as you move from one casino to the next," he adds "For those who move from place to place, whether online or offline, that becomes a huge barrier to entry that Global Payments has blown right through, which is a huge benefit to customers." Or, as Justice puts it, "There's a huge number of benefits, and the customer experience is A-Number One the most important element in order to drive the operating results needed for return on investment." Don't have a QR code or banking software on your phone? No problem. VIP Mobility is designed as an end-to-end solution, nice and simple.
Simple is beautiful
"You download the app from the App Store and that's all the consumer has to have on the phone," Justice explains. "The technology that we have built into the application bridges the gap between systems that are already regulated, controlled and operated within the casino. We own the role of data security and facilitate the connections in a compliant way."
This is all well and good but consumer response is critical. Of the Downstream player endorsements, Swissman says, "Those were all Day One testimonials. It wasn't like they had a long learning process there. They each had the app installed on their phone just hours before those testimonials were given and they've become skilled, adept and were able to ascertain the value of migrating to a product like that." Justice calls the level of customer adoption "significant": 65 percent. "They didn't just show up, try it and never use it again. Funding volume has increased into the double digits. So it's really helping to drive really solid results for a casino operator," he notes. "Some of the other significant operators that we work with that are best in class relative to just their marketing mobile applications, their adoption rate for their millions and millions of loyalty-card holders is in the single digits." Chimes in Swissman, "not only is their solid adoption but there is equally solid retention.
This wasn't a one-and-done thing for these folks. In big percentages they are continuing to use the application because they are continuing to drive incremental utility and advantage from doing so." "So where we feel we've got a certain advantage—which is the whole reason we're more than 40 percent of wallet share when it comes to online gaming—is that when consumers use VIP Preferred as their funding method for online gaming, they know the result that they're going to get," interjects Justice. "They know that the transaction's going to get approved. They get to place their bet for Super Bowl, Wimbledon, they know they're going get that great experience and that's why we have such a tremendous funding advantage."
Concludes Swissman, We've all become more technologically comfortable in this pandemic. That bodes well for wider-scale user adoption." It would certainly appear that way.
For more information. visit Global Payments Gaming or go to Facebook@VIPPreferred, follow us on Twitter@VIPPreferred and Instagram@VIPPreferred  or watch us on  Youtube@VIPPreferred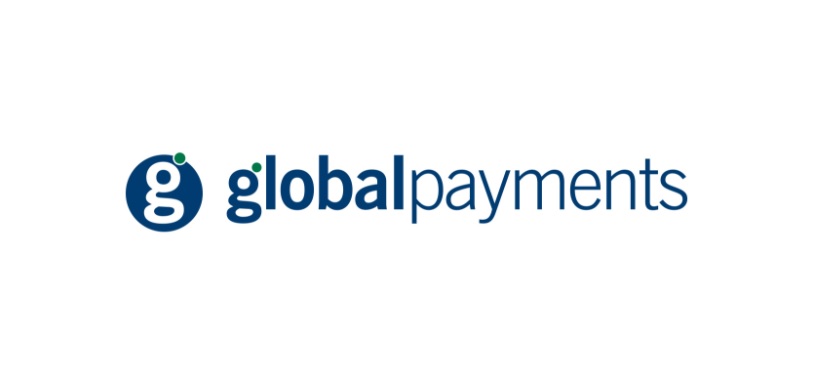 Casino Life would like to thank Christopher Justice, Justin Sprague and Josh Swissman for their time on this interiew.