Organisers of the Casino Operations Summit Lucien Wijsman and Arjan Korstjens explain their exciting plans for this year's event in Bucharest with Peter White
LW: Not precisely. We have been doing these kind of conferences since 2011 and previously it was called the Slot Summit and the Totally Gaming Summit, the latter in cooperation with Clarion Gaming. But these stopped with the pandemic and last year we picked it up again. So counting them this is the 14th edition.
Surely this summit is different from the previous ones. The casino and conference landscape has changed a bit since 2011.
AK: The first difference is that we are doing this as independent conference organizers. We have this conference only, no other spinoffs, expo sales or other business strategy. When this conference is a success we are happy. Secondly we want to be the conference that bridges the gap between land-based and online. We called it the Operations Summit for a clear reason: We aim at operators, no matter if they are land-based, multichannel, online, sports, e-sports or crypto.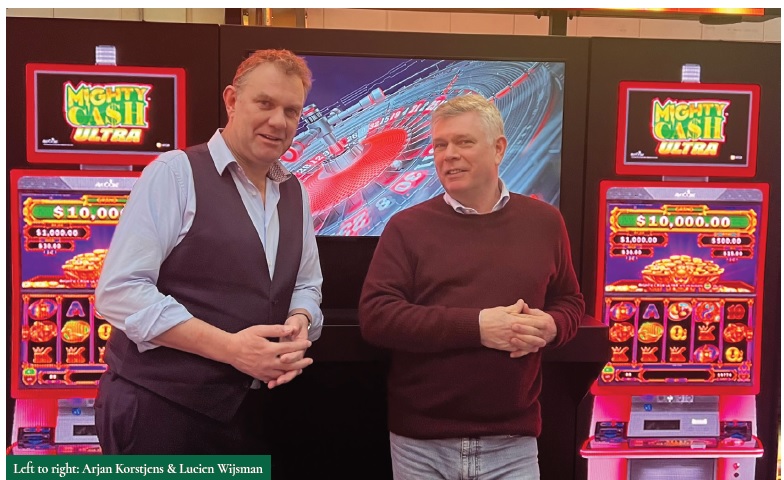 So the program has to reflect that. Can you tell a bit more about it?
AK: In the program you will see that on the first two days we will focus more on topics around land-based and multichannel operations, and the third day is more on online topics. The difference from other conferences is that we do not discriminate on what kind of operator you are. The topics of the first days maybe closer to the daily experience for land-based operators. For online people it will bring loads of news and insights. The same goes for the third day. Maybe the online people are closer to the topic but for land-based people it will also bring value as these worlds are almost colliding. We believe that operating a casino is about the customer, the product and the experience, no matter what the channel is. Our goal is to make every presentation reflect this.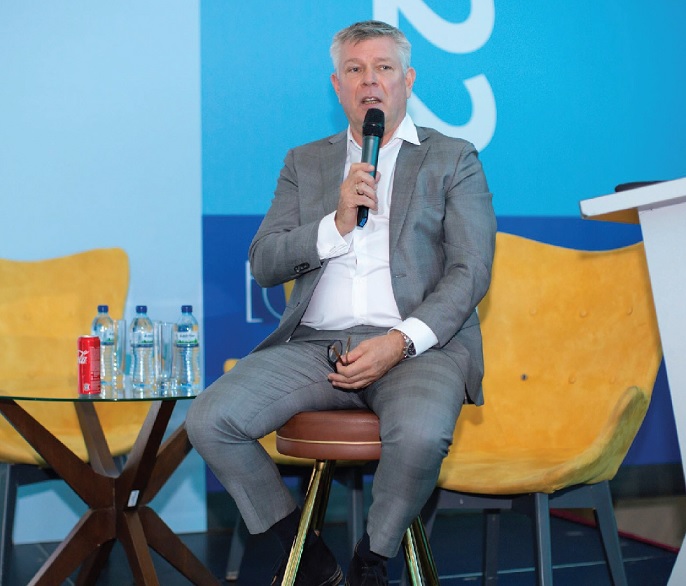 Such an ambition requires access to high-level keynote speakers and panels.
LW: We are proud that we, although we are still four months out, have already contacted and confirmed quite some names, and topics. For example Erwin van Lambaart, CEO of Casinos Austria. With his background of years in the entertainment industry, with Holland Casino and now in a multinational, multichannel operator, he will do a presentation on how innovation can take our industry forward. Or Professor Anthony Lucas of UNLV talking about the strategy around player compensation, loyalty programs and the house hold, a topic that is applicable for both land-based and online. Other speakers will come from land-based, multichannel and online operators, covering all angles. We have the CEO of one of the leading E-sports platforms updating us on the state of that industry and we will have a speaker who will talk about the secrets of game design and mathematics of slot games, relevant for any operator. Besides all that we will have roundtable discussions on several topics, led by experienced moderators.
To be honest, that sounds a bit old school. You said you wanted to be different!
LW: That is not all. We will have some leading ladies from our industry taking on some of the old-boys-network topics and talking about diversity. We plan to have a fierce discussion between someone from the online industry against an addiction expert, a former gambling addict. Or what about the results of a groundbreaking project from Scandinavia on gambling addiction amongst teenagers? We are looking for fire on stage.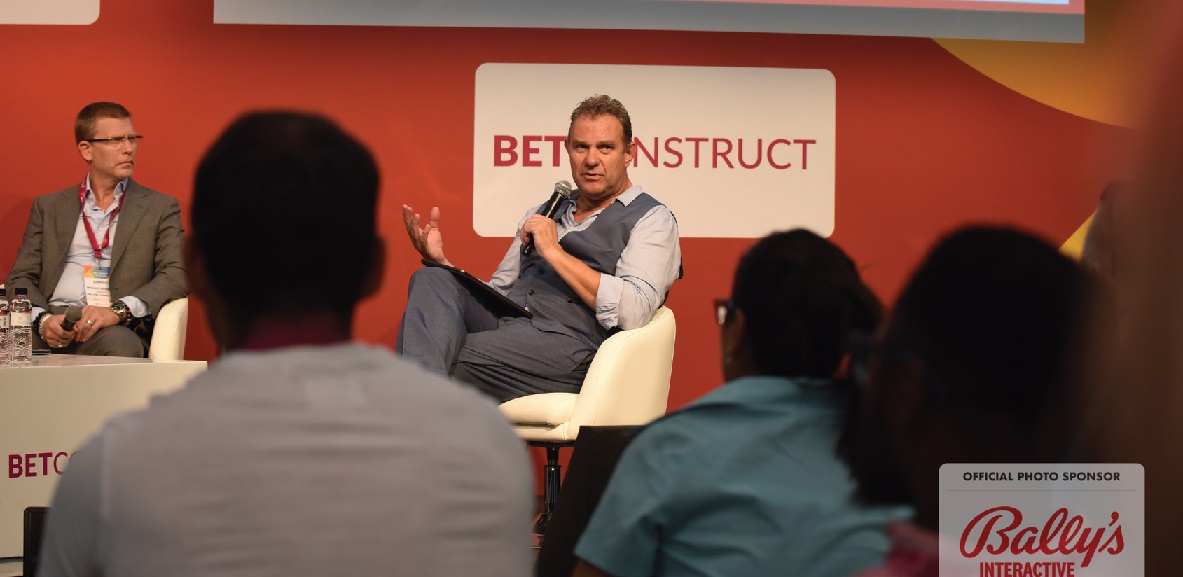 You said you were aiming for operators only. Why?
AK: We want to create a relaxed atmosphere where operators can talk to their peers, exchange information and experiences without being chased by sales managers. A safe environment where you can network freely. For that we not only organize a day program at the conference but we will have evening programs in high-quality establishments. Also, we think that bringing together the different 'blood type' operators will be a great advantage for everyone. Land-based operators will already be multichannel in countries where licenses are issued. Multichannel operators, like Olympic,
Holland Casino and Solverde will already have experiences to share with their peers. And online operators will make moves towards land-based operations, whether it is in countries like Belgium, where Kindred bought Casino Blankenberge, or other online operators partnering up with land-based venues to stream from their live-gaming tables. So even the get-together makes it worth it, in an atmosphere where there is no agenda except for the conference schedule.
Nonetheless you are also looking for sponsors, so your 'non-sales manager' pitch is not completely true.
AK: You are right. These kind of events cannot be done without sponsors, everybody knows. So yes, we have sponsors and yes, some sales managers will be there. The sponsors will get an area where they can display their products and services. Not gigantic booths with the principle of 'Who pays more gets more,' but a modest booth. Also, the sponsors will not get 'airtime' in the conference agenda. For sure we will have the normal sponsor positions like headline sponsor, stage, photo, etcetera. The sponsors are very important to make this event possible but they will not dominate the conference. After all it is about the content and also for the sponsor representatives it is very worthy to know where this industry is heading.
Your ambition is to be the network event for operators from EMEA markets. How can you make that come true?
LW: Since our start in 2011 we have done this conference in different countries, from Slovenia to the UK to Estonia, even going Latin American to Peru and Colombia. So we know people are willing to travel when the content is right. Last year in Riga, we already had over 40 different operators from about 20 countries. That was still under partial Covid restrictions and when people who were afraid to travel. My network with land-based operators throughout the world has proven to be intact after the pandemic, so I can mail many boardrooms directly with the offer of the conference. Arjan has invested a lot of time in the online industry and already did some major projects. He also became a well-known speaker and chairman at online conferences like SBC, Sigma, and others.
So our combined network reaches out to almost every medium or large operator in EMEA. Our current invitee list extends to over 90 operators in 35 countries. The concept of the conference is the second reason why we think this is the networking event. It is about sharing knowledge and about networking. There is no other conference or show alike where you can talk to your peers on this scale. Most conferences are local or regional or are combined with an expo. Everyone knows that at expos everything is fragmented, not so intimate and social as we will be. The only conference that had a similar atmosphere was the WGES in Barcelona. That has been cancelled for this year and I cannot say we are very sorry about that. So with our reputation, our network, and our content we are confident we can bring the best content and the best networking experience. For sponsors this is a must-be if you want to have the opportunity to have a drink with a lot of potential new customers.
But why Bucharest? And the Radisson Blu?
AK: All previous cities of the conferences had a couple of things in common. It was a country where there were multiple operators. Also they were countries where it was easy to travel to and not too far out. We want to be somewhere where we can find good standards for a conference hotel and where the city offered something extra. So this year it is Bucharest, a marvelous old city with very modern aspects. The Bucharest Airport has connections to a lot of destinations and the Radisson Blu is, together with the next door Radisson Inn, a venue where everyone can find his place. Last but not least, on the last night we are having a closing party in one of Bucharest's leading clubs. Anyone who was ever in Bucharest knows what to expect.
OK, Lucien, give me your elevator pitch. Why should I go?
LW: When you want your brain challenged with controversial and sharp content and you want to know how your peers think about this, you should be there. And for the sponsors: This is a unique opportunity for spending quality time with your potential clients for three days in a row without having to make a sale in that time. Thanks.
*** This interview was originally published in Casino Life Magazine Issue 155 January 2023**