Alan Campbell chats to Albert Radman, Sales Director, Alfastreet Gaming
Established in 1994 as a continuation of a successful family-owned furniture business, Alfastreet Gaming has grown to become a leader in the production of electronic gaming machines and today offers everything from roulette and card games to dice and horseracing titles. Not content to rest on its laurels, 2015 has seen the Slovenian firm enter the world of slots with its Virtual Roulette game, which prompted Alan Campbell to sit down with Albert Radman, a sales director for the Sezana-based company, in order to discuss what the future may hold for one of the gaming industry's most promising innovators.
In addition to celebrating your 20th birthday, has the last year contained any other specific milestones or stand-out occurrences?
We instituted some major organisational and structural changes in 2014 along with celebrating our 20th birthday while our sales have been on the rise since the launch of new products at the start of this year.
What do you believe sets Alfastreet Gaming apart from the competition?
It is a combination of factors but basically it comes down to listening to the requests of our clients and the wishes of players while also providing high-quality, reliable and customised equipment at the right price. We are a respected brand and receive a lot of input from partners that subsequently gets translated into the final layout of our machines while also keeping our user interfaces simple, intuitive and close to the feel of a live game.
Does being a Slovenian firm present any specific difficulties when trying to sell into foreign markets?
We have always considered the entire world to be our market and have proven over the last 20 years that there are no limitations when you partner an innovative and well made product with the right business strategy.
In addition to manufacturing and supplying multi-player electronic gaming machines, Alfastreet Gaming recently entered the slots sector. Why did you take this decision and how has it been received?
It was an idea that had been 'in the air' for quite some time but we had to consider all of the implications before jumping in. Our partners had been requesting slot products for quite some time and this was also the case for our new Royal Derby mechanical horseracing machine. The feedback for our new slot products has been good and the prototypes were accepted with enthusiasm. We are really proud of the distance we have covered in such a relatively short period of time and, while the definitive layout and the selection of games is still to be defined, we have clear ideas about the direction we will be taking. The first finished product is Virtual Roulette, which has been highly requested in all Latin American markets.
Speaking about Latin America, is this an area of the world that you have particularly targeted for expansion?
We have invested considerable resources into securing a presence in Latin America because it has a thriving gaming market with large numbers of slot and roulette players. The previous five years have seen us strengthen our position in every Latin American market in which we are present thanks to the meticulous adaptation of our software and hardware in addition to the efforts of our sales team and our exhibiting at some of the biggest and most important trade shows.
Historically, the Alfastreet Gaming brand has been highly appreciated in Latin America so we are building on solid foundations. We have important installations planned for the second half of this year and have just successfully exhibited at the SAGSE event in Panama City. We are delighted to see that our partners and operators are getting great results from our equipment, regardless of the location, and you can expect to see our latest products at casinos in Panama, Guatemala, Costa Rica, Colombia, Surinam, Chile, Peru and many more.
Are you looking at the possibilities of expanding into any other new product areas?
Currently we are really focusing on our latest big products, Royal Derby and our slots. However, the gaming community expects innovation from us so there's always something interesting boiling away in our research and development department.
We revealed a completely renewed product portfolio for 2015 but are constantly pushing machine capabilities in order to provide players with the most intuitive user interface in order to add more excitement to the reliability and 'bullet-proof' qualities of our machines.
Our challenge remains the same but the secret is to introduce technical avant-garde features without disrupting the 'feel' of a live game. This is a delicate balance and we are currently researching options for further expansion after completing our latest projects.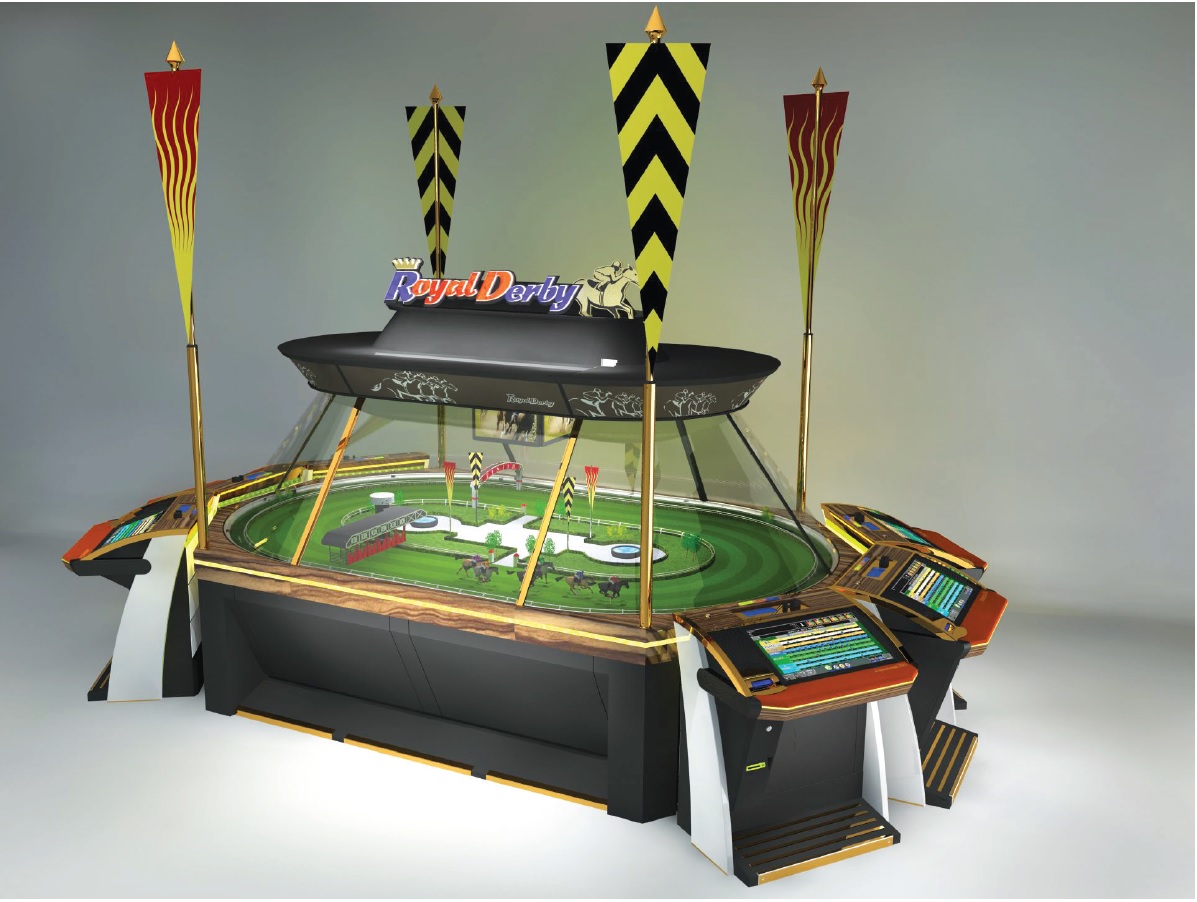 You recently also exhibited at the G2E Asia event in Macau. How were your products received and do you see Asia as an area for future growth?
Our presence at G2E Asia continued the very good streak we have been on since the start of the year. Attendance was great while the feedback we received exceeded our expectations. Asia has been an extremely important and successful market for us and this will continue as we consolidate our position as the number-one choice for electronic gaming terminals by regularly outperforming the competition. Needless to say, we count on continuing this trend and, judging by the reactions we received at G2E Asia, feel very confident.
We were pleased to see renewed optimism in the region alongside general growth, which reflects on sales. Asia has been and remains among the most important gaming markets in the world and a true test for any equipment producer. The players just love gaming and can appreciate a good machine. The fact that Alfastreet Gaming is regarded as a top brand makes us very proud.
Do you believe that the next twelve months will be a period of expansion or consolidation?
Last year saw us lay down solid foundations for the expansion of our product lines and this year we hope to consolidate. Our products have now been completely revamped and we are offering new roulette machines including our flagship eight-seat R8. There are also the four, five and six-seat R4, R5 and R6 models, which feature the same capabilities as the R8 but come in more compact designs to make them ideal for smaller venues and VIP rooms.
We are also pleased with the performance of our first Royal Derby machine at the Saint-Vincent Casino and Resort in Italy and it has actually surpassed our predictions.
However, the most important thing is to retain our reliability and offer complete support to our clients around the world while at the same time pushing the boundaries in terms of state-of-the-art technology.