Submitted by

admin

on Tue, 14/11/2017 - 18:47
The inaugural Sports Betting USA opened today (14 November) amongst a flurry of media interest and a level of demand which saw event creators, Clarion Gaming, organise an over flow facility where delegates could observe proceedings in real time.
Ewa Bakun, Head of Industry Insight & Engagement at Clarion Gaming, believes the huge demand to attend Sports Betting USA is due to a combination of the right content being delivered by the right thought leaders and at the right time. She explained: "We have been working with the key stakeholders for over two years now to identify the optimal timing for this event. Our analysis has proved accurate, in particular in the context of the Supreme Court taking  up the NJ sports betting case, which came out after the launch and has substantially driven up the interest in attendance, both amongst gaming and sports organisations. In particular, I am delighted to be able to confirm the participation of representatives from leading associations including the Major League Soccer, Major League Baseball, National Basketball Association, the NFL and NBA Players Associations, and teams, such as NJ Devils and LA Dodgers"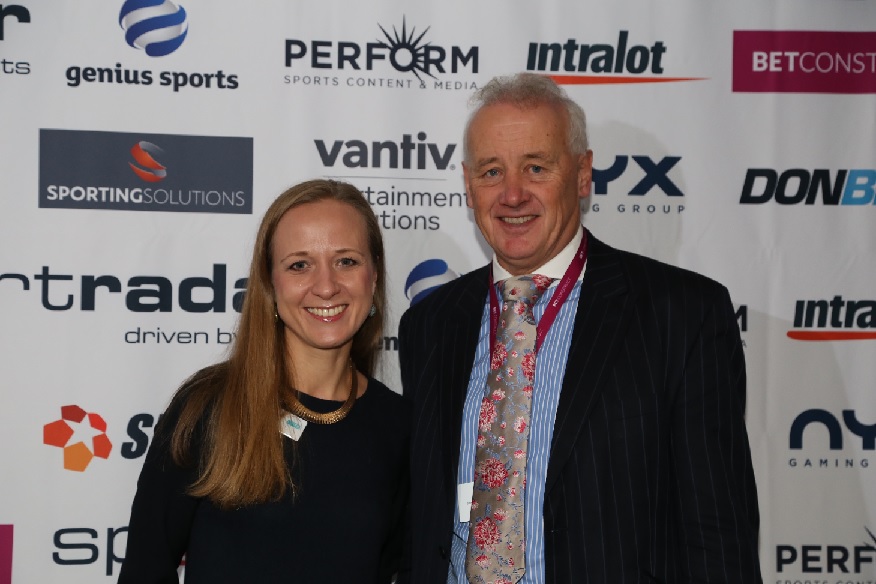 Image: Ewa Bakun, Head of Industry Insight & Engagement at Clarion Gaming, and distinguished panellist, Rick Parry, open the inaugural Sports Betting USA in New York
She added: "The people we have gathered together in this room represent the leading authorities from both sides of the debate who share a common goal which is to usher in a new dawn of properly regulated sports betting which protects the integrity of sport and consumer rights.  
Our intention is to progress the debate and not simply to be a 'talking shop'.  At the end of these two days I want to be able to harness the intellectual and professional insight of our distinguished speakers to issue a five point plan which will sign post the next steps to kick-start the legalization process and bring to a close the journey that we have all been on."  
Vic Salerno, President, US Fantasy, the Las Vegas head-quartered provider of skill-based fantasy wagering contests, and one of 50 authorities  sharing their vision and insight at Sports Betting USA, said: "It (sports betting) has been successful in Nevada since the mid '70's and I will be explaining the Nevada model and how it could work in other jurisdictions. We have to educate the legislators and the regulatory authorities on how betting on games legally will help keep the game honest by seeing where the money is being bet and tracking who's betting. The question is, would you rather bet with Caesars Palace or the State of New Jersey instead of an off shore bookmaker where you have no control of your money and have no guarantee of being paid?"
 

Image: The first ever Sports Betting USA conference opens in New York
Sports Betting USA is the first event dedicated exclusively to the development of sports betting in the USA. Produced by the team at Clarion Gaming, Sports Betting USA will explore the legislative path to the repeal of PASPA; demystify misconceptions around sports integrity; outline data monetization strategies, fan engagement opportunities; new revenue streams for rights holders and present routes to a regulated market for operators wishing to add this vertical to their offer. Amongst a host of opinion formers and thought leaders, Sports Betting USA will feature contributions from the Nevada Gaming Control Board, the American Gaming Association and former CEO of Liverpool Football Club, Rick Parry.