Submitted by

admin

on Mon, 20/03/2017 - 11:52
Enrique Razon (pictured), chairman and chief executive of Asian casino operator Bloomberry Resorts Corp, says the prospects for the casino sector in the Philippines look better this year, as the industry is set to grow following the opening of one more property in the Manila market.
"With more properties coming online [to market], it should increase the size of the [Philippine] market," Mr Razon said in an interview with business news channel CNBC. "I think medium- to long-term, everybody's going to do great," he added.
Bloomberry developed and operates Solaire Resort and Casino, a US$1.2-billion property in Entertainment City in Manila, the Philippines capital. The property was the first to market in Entertainment City when it launched in March 2013. Entertainment City is a zone on reclaimed land in the Metro Manila area with a number of large-scale, private-sector casino resorts.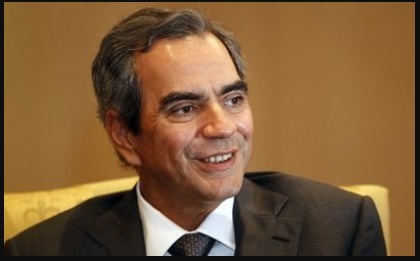 The third of four casino schemes planned for Entertainment City had a soft opening on December 21 last year. The US$2.4-billion Okada Manila has a 'grand opening' ceremony scheduled for the "end of March".
In a report in January, Fitch Ratings Inc said that casinos in the greater Manila market were showing "signs of maturation".
"We expect high single-digit gross gaming revenues in 2017 driven by the opening of the US$2.4 billion Okada Manila and the continued economic growth in the Philippines," said the ratings agency.
Mr Razon was quoted as saying that the Philippines casino sector could also benefit from the possible growth in the number of Chinese tourists to the country. "Travel restrictions to the Philippines have been lifted by China after President Duterte's visit to China [in October 2016], so that's helped generally in tourism coming into the Philippines," the Bloomberry CEO said.
Another factor that Mr Razon said would give the Philippines a leg up was the development of new infrastructure, which could help attract more customers to Entertainment City, "especially the foreign players".
Nationwide casino gross gaming revenue (GGR) in the Philippines for the first nine months of 2016 was PHP99.77 billion (US$1.99 billion), an increase of 19.8 percent in year-on-year terms, according to official data.
Casino resorts in the Philippines capital Manila recorded overall GGR of PHP63.30 billion in the first nine months of 2016, an increase of 21.2 percent compared to PHP52.23 billion in the prior-year period.