Submitted by

admin

on Mon, 04/09/2017 - 21:42
Namco Funscape is a popular family attraction that hosts a wealth of indoor family activities, such as bowling, games, pool and dodgems, to name just a few. Each visit promises hours of fun. Given the volume of transactions made throughout the facility, it is a challenge for the management to quickly and accurately process coins and tokens each and every day.
Namco Funscape at the Trafford Centre in Manchester leverages the SCAN COIN ICP Active-9 from SUZOHAPP to optimally manage their coins and tokens.
The SCAN COIN ICP Active-9 is the only sorter in the market that can sort 9 different denominations into separate bags. It makes use of advanced sensor technology to provide fast, accurate and versatile coin sorting. Furthermore, invalid / fraudulent coins or tokens are always rejected.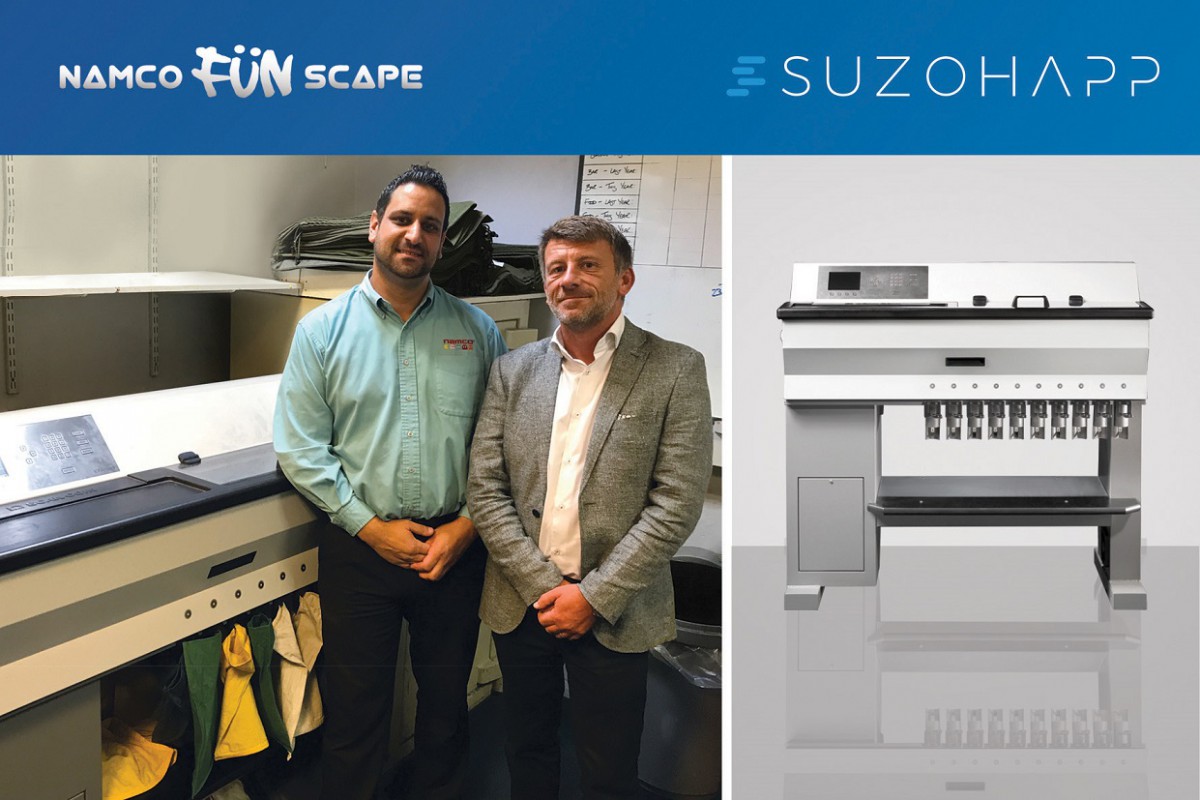 Image:Tommy Nasser, General Manager of Namco Funscape and John Vallis UK Sales Director, Vice President Amusement Sales EMEA
This latest generation coin sorter states exactly what it does in its name - Intelligent Coin Processing: ICP. It is designed to be user-friendly and reliable, thus ensuring optimal operational uptime. The custom configuration program enables operators to simply change the coin sorting program and thus stipulate which types of coins / tokens are sorted into which bags.
Tommy Nasser, General Manager of Namco Funscape, highlights the benefits of the ICP Active-9, "This is an extremely reliable product and the coin sorting speed is fantastic. The installation and training were exemplary. The ICP Active-9 is simple to use and its speed saves us valuable time. The ICP Active-9 fits to our needs perfectly."
John Vallis, Sales Director for SUZOHAPP in the UK and Vice President of Amusement Sales EMEA, adds, "The ICP Active-9 is the toughest sorter in the business. This is because its robust, cast-iron base was developed in conjunction with makers of castings for Formula One racing. This is the single biggest reason why the ICP Active-9 can continuously and reliably process over one million coins per shift."
Another big plus for operators of the ICP Active-9 is the simple-to-use software that comes with it.  Operators have all the statistics they need depicted in easy-to-understand graphics. They have access to all historical data as well.    
"Our goal has been to create a solution that sorts the right coins into the right bags in the right amounts. This endorsement by Namco Funscape in Manchester shows that the ICP Active-9 does exactly that," concludes Mr. Vallis.
About SUZOHAPP
SUZOHAPP is a technology company providing software and hardware for cash handling automation and self-service solutions to more than 25,000 customers throughout the world. SUZOHAPP's technology enables automation for customers operating in a variety of end markets, including retail, transportation, gaming, banking, vending and amusement. SUZOHAPP's solutions include cash deposit, recycling, processing and payment systems as well as a broad range of self-service component technologies. The brands of SCAN COIN, Comestero and CashComplete™ are united under the SUZOHAPP Company. SUZOHAPP's more than 1,100 employees operate in 19 countries and its dealer network covers more than 100 countries. More information is available at www.suzohapp.com. SUZOHAPP is owned by affiliates of ACON Investments, L.L.C., a Washington, D.C.- based international private equity investment firm that has responsibility for managing approximately $4.4 billion of capital. For more information, visit www.aconinvestments.com