Submitted by

admin

on Tue, 14/11/2017 - 09:37
Luxury gaming manufacturer and electronic table game (ETG) market leader Interblock® announced that Jeju Sun Hotel & Casino signed a deal with Interblock that will bring electronic table games to Jeju-Do Island in South Korea for the first time ever. 
Formally known as THE Hotel & Las Vegas Casino, Bloomberry Resorts, owners of Solaire Casino Resort in the Philippines, acquired the property in 2015 and was remodeled and rebranded as Jeju Sun Hotel & Casino.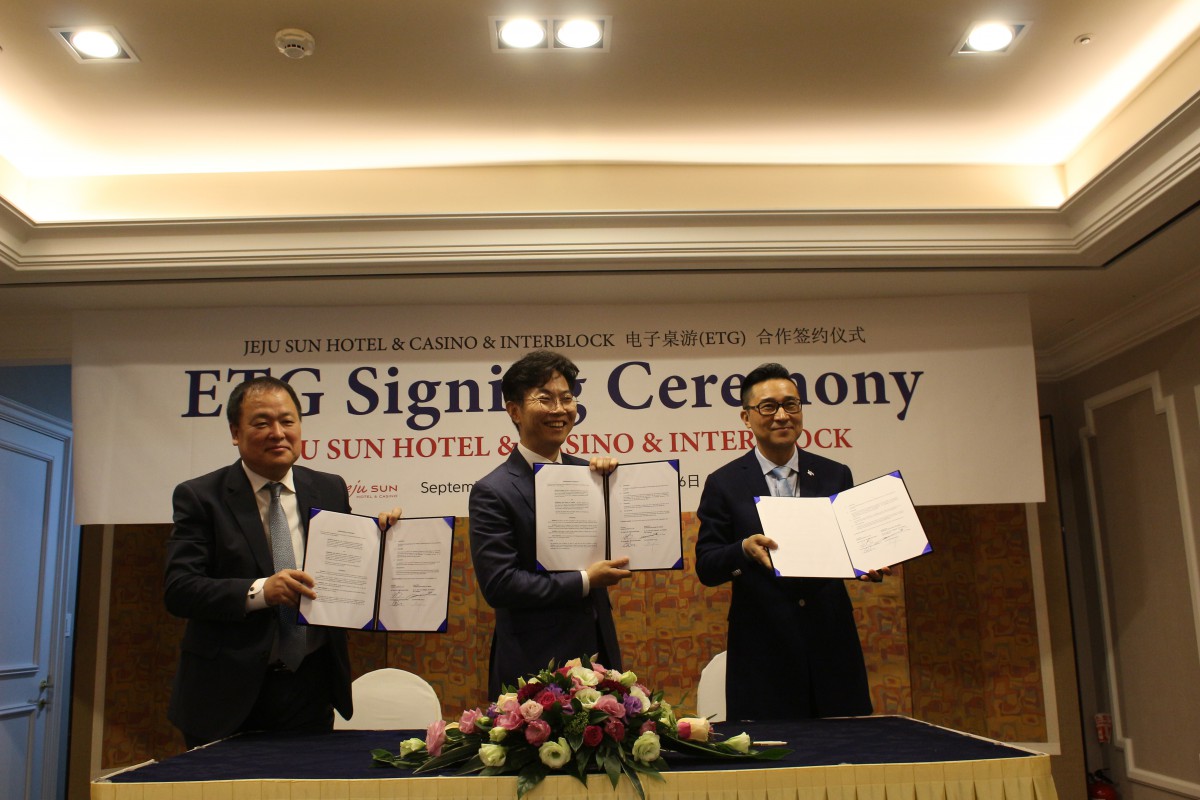 The installation will consist of a 26-seat Diamond Stadium composed of a live Baccarat dealer table, Automated Roulette and Automated Sic Bo generators. Players will have the ability to play up to three games at a time from one play station. Jeju Sun Hotel & Casino will also bring Interblock's Organic product line to its casino floor including Organic Roulette with eight seats and Organic Sic Bo with eight seats.
Mr. Michael Hu, Vice President of Asia at Interblock, said "It has been an honor to partner and collaborate with Jeju Sun Hotel & Casino in order to make this vision a reality. We look forward to providing a wide range of ETG content for the first time in Jeju Island, which will give players new gaming experiences and provide Jeju Sun Hotel & Casino with new revenues from their players. This is an exciting time for this province, this casino and for Interblock."
 

Attendees at the signing event included: Executives of Bloomberry Resorts and Jeju Sun's parent company, members of tourism associations, tourism officials and inbound travel agencies.