Submitted by

admin

on Mon, 18/02/2019 - 14:03
GeWeTe – the Gauselmann subsidiary responsible for the global development, sales and support of redemption machines in the casino market – is renown for its focus on technology, quality and security. GeWeTe has sold over 60,000 of these solutions throughout the years. In its local market in Germany, GeWeTe has a market share of well over 70%. The reason is clear – GeWeTe has the right solution for each application.
This year's ICE has seen GeWeTe break through a new barrier – the style barrier. Mr. Aristidis Tsikouras, Managing Director of GeWeTe, explains, "We have always placed our focus on technology and innovation. Our quality is second to none. This explains why we are the most economical solution in the market as our machine uptime is excellent. Our machines are built to last. Therefore, the return on investment makes GeWeTe the right choice. Our roots were originally in the street market where the design requirements are quite different to the casino world. Although we have been responsible for redemption machine sales to the global casino market for only three years, our sales have grown sharply – based on our proven reputation for quality, the ROI model and the expansive product range we have. We have now placed our focus on ensuring our redemption machines have the casino look and feel with the launch of the Cash-Center-Premium at ICE".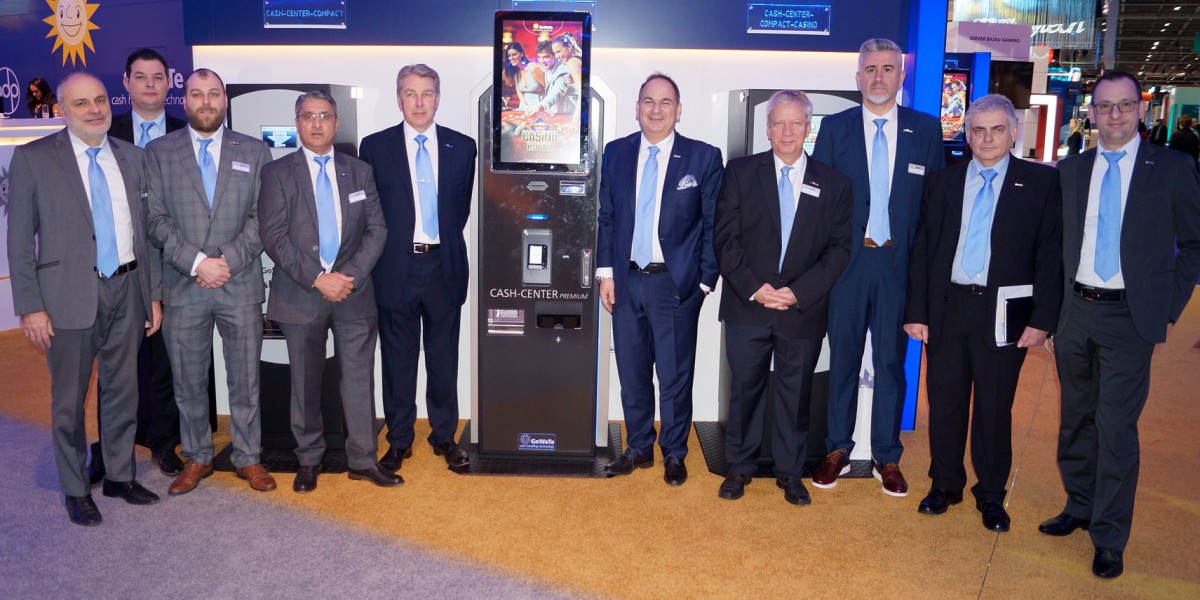 The design of the Cash-Center-Premium is simply put a revolution. It just demands player attention with its sleek black design and extra-large 27" side-lit LCD touchscreen monitor. The way the monitor has been integrated makes the Cash-Centre-Premium very special – making it immediately noticeable and naturally even simpler to use.
Another benefit: The size of the touchscreen opens up a new of communicating with players. Advertising and videos can be shown on the screen. The Cash-Centre-Premium thus becomes much more than a redemption machine – it is an attractive marketing tool.
The beauty of the Cash-Centre-Premium is that it includes exactly the same technology inside as the Cash-Center-Compact-Casino. "We have really stepped up a gear here. The feedback was absolutely amazing at ICE and we were busy taking orders for our new Cash-Centre-Premium on all three days of the show", continues Mr. Tsikouras.
The Cash-Centre-Premium offers all the requirements a casino operator may have: ticket handling / TITO, cash-in and cash-out and pay-out of all winning tickets. It handles player / customer cards. It can be connected to many casino management systems.
"We had more than ten of our team at ICE. We will continue to invest to ensure that our customers can expect the dedicated and focused support we give. We care very much about what we do and customer support – offered by GeWeTe personnel – is just as much part of our strategy as being able to completely manage the entire product cycle – from development through to manufacturing to sales and support. We believe that having direct customer contact is a key factor as well", concludes Mr. Tsikouras.