Malta, October 5th 2016. Win Systems, global technology supplier for the gaming and entertainment industry, exceeded expectations in G2E 2016.
In their Hospitality Suite located on the 58th floor of a prestigious hotel with stunning views of the city, Win Systems hosted the most important operators of the sector and presented its systems and solutions for casino management, as well as the latest technological innovations.
The tradeshow was the ideal scenario to officially present Intellia™, a business intelligence tool that allows decisión-making in real time; WinUp™, a solution designed and developed for the casino to keep in touch with players using a custom app; and finally its core product, WIGOS™ CMS, the most complete solution for large and small casino operations.
On Tuesday 27, at 5 pm, Win Systems offered a cocktail to entertain their customers and friends. 270 guests came to the appointment at Public House, a cocktail bar located in the Venetian Hotel. The evening was spent in a lively and relaxed atmosphere, with cocktails and a menu specially created for WIN.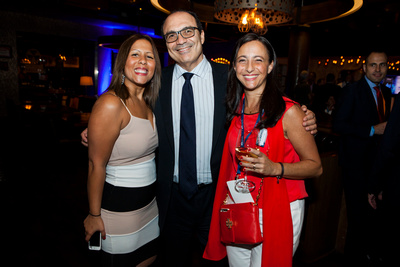 Eric Benchimol, CEO of Win Systems commented: "G2E exceeded our expectations. Our customers and potential customers were delighted with our latest innovations. As a perfect end, the Cocktail allowed us to spend some pleasant and relaxed moments with all our friends in the industry"
About Win Systems
WIN SYSTEMS is a global technology provider for the gaming and entertainment industry, specialists in systems and services for Casinos and Lotteries, gaming devices and server based video lottery terminals (VLTs). WIN offers a full range of technology services, including design, programming, installation, operation and maintenance of its systems. Win Systems has over 20 years of experience in the management of high availability systems and real-time critical operations. Its main products are: MULTIGAME©, the Land-Based Lottery System; WIGOS CMS©, Casino Management System – CMS; WIGOS XPRESS©, its Accounting system for in route machines; WIGOS VLT©, Video