Patrick Noakes, Venue Director Victoria Gate Casino, chats to Glyn Thomas
Who are Global Gaming Ventures?
Global Gaming Ventures (Developments) Limited (GGV) is a privately owned UK casino development company. The business was established several years ago by Tony Wollenberg (a gaming industry lawyer and entrepreneur), who was later joined by Andrew Herd (formerly of Aspinalls/Aspers). GGV is backed by a leading US private equity firm.
Creating an enjoyable fun and relaxed environment is an important factor in Leisure and entertainment venues. What kind of investment has Victoria Gate Casino made into the likes of audio-visual & lighting equipment at the Casino?
The lighting (internal and external) plays a huge part in managing the atmosphere and defining the ambience of an area. The AV outputs need to be carefully tailored to match the mood of the occasion, the time of day and the external light.
We have used highly skilled specialists to create very varied bar and lounge areas that will have a very distinct look and feel, ranging from the more vibrant 'Live Bar' where we will be showing a range of sports on one of the largest video walls I've seen in a venue like this, to a quieter and more relaxed lounge feel in the 'Curve Bar' and the restaurant.
Our experts have also given careful attention to the lighting on the gaming tables, creating 'islands of excitement'.
Is this Casino based on Westfield and do you think it can emulate its success?
We've not based the design or business model exclusively on any one casino, though we are always open to learning from other operators' experience. Aspers Stratford is widely recognised as being a highly successful casino and there are some obvious similarities with Victoria Gate – for example the proximity of a major retail centre and convenient access to transport.
That said, each of the current 'large licence' casinos in the UK occupy very different markets and it would be a mistake to assume that what works in one is naturally transferable to another. We've taken into account our location and the vibrant leisure market in Leeds and formed our offer and designs accordingly. Naturally, we've taken note of developments in casinos, both in the UK and abroad as we've developed our thinking and tried to marry best practice with our local knowledge.
Will Poker have a high profile at this casino?
Victoria Gate Casino will have a significant card room offer. We've recruited a dedicated poker manager with extensive experience in the UK market and he'll be putting together a range of tournaments and cash game offers. We want our poker room to be seen as 'the place' to play, in Leeds and across the North.
Does the Casino have a sports bar?
Yes, we will have two bars, one of which will be our live events bar – the Live Bar, which will have an enormous video wall and multiple large screens so we can show a wide range of sports and events simultaneously.
We want to enhance the overall casino experience and create a destination venue. Unlike most casinos in the north of England, guests will be able to simply walk in – as you would any other leisure venue – and enjoy a meal, a drink, watch the big game and relax. No ID is needed to come into the premises other than for the 'Challenge 21' age checks that are familiar in pubs and clubs. The live events bar will have wall-to-wall screens, specifically designed for watching sports and other events, as well as self-service sports betting terminals.
Glamour Excitement and Atmosphere is a powerful combination do you think this Casino has that magic combination?
They say that the success of a casino is 'in the bricks' and we hope that our bricks will have the magic touch!
Victoria Gate Casino will be a casino unlike any other in the north of England, it is an entertainment destination right in the heart of Leeds. The total project cost is close to £30m and it will be one of the biggest leisure venues in the city.
In terms of look and feel, we want to be classy but also welcoming and accessible, in keeping with the Victoria Gate development (pictured above) of which we are a part and which is home to a number of high street and more aspirational brands like John Lewis, Russell & Bromley, Anthropologie, and Aspinal of London.
And it's that easily accessible city centre location (with 1400 parking spaces in and around the scheme), the quality tenants that surround us, the scale of the venue, the offer we have that will create an exciting, atmospheric, 'must-visit' venue.
Is this a Casino where you can enjoy a drink and a bite to eat whilst watching a major Sporting event as well as try your luck on the slots or at the tables?
It's exactly that. We have designed our casino to be a high quality leisure and entertainment destination. With a restaurant, function space, two bars and outside terraces, there's plenty of non-gaming activity to choose from. The food served in our restaurant will be freshly prepared in our own kitchens and we will cater for all tastes, with everything from popular mainstream cocktails to craft beers and speciality produce. We will soon be announcing further details, so watch this space!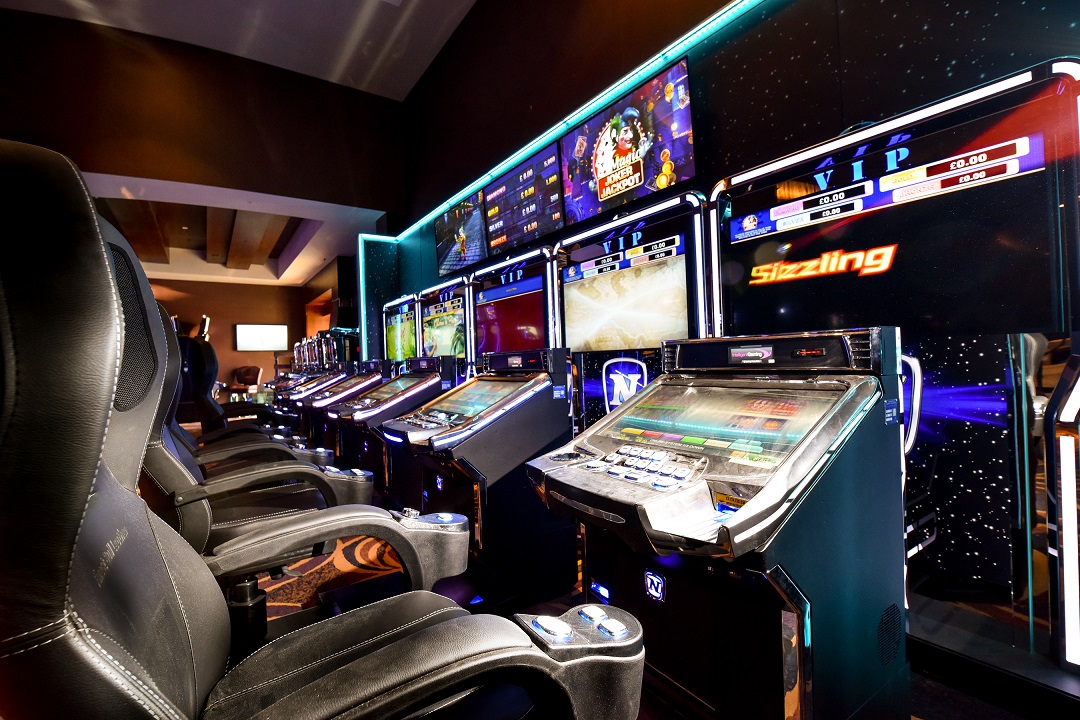 Value for money and quality of food is a challenge. What price band have you set for a meal and drink at the Casino?
The Victoria Gate Casino will be an upscale venue with top quality production values. But I can let you into a small secret, which is that the expected success of our gaming offer means we can keep our prices competitive in the bars and restaurant.
We will also be going out of our way to offer some special 'opening' deals in the early weeks. In particular, those customers who sign up before opening can expect some really special bargain offers. But please keep it quiet!
This new Casino has brought a lot of new investment to Leeds that involves over 180 new jobs.
That's something I'm particularly proud of. The scale of the venue will generate at least 205 full-time jobs at the casino across a variety of roles including gaming, waiting and bar staff, to chefs, cashiers, greeters, security and administrative staff – we are committed to employing at least 90 per cent of our staff from within the Leeds City Region. We're recruiting individuals from a range of backgrounds and experience, from apprentices to those not currently in education or employment.
Our employees are going to be learning a real craft. There will be the opportunity to train to NVQ level in cuisine, hospitality, gaming and a host of other fields which are all relevant to Victoria Gate Casino.
I am also delighted that we have been overwhelmed by applications to join our team – over 1,000 people have participated in our recruitment process so far. We are selecting carefully to secure an enthusiastic and diverse group of colleagues who will warmly welcome all our customers and provide top drawer service.
The new Casino occupies over 50,000 sq ft which, for a UK Casino, is big. How many slot machines and tables will be in action at the Casino?
We will have up to 30 live gaming tables with a mixture of roulette, card games (such as blackjack and punto banco), and dice. The poker room has space for over 150 players. There will be up to 150 slot machines as well as around 75 electronic gaming terminals.
Millennials are an important age range. How have you catered for this market?
We will cater to a wide and diverse audience from the serious gamer to the leisure market. Everyone is welcome and Millennials, as well as many other demographics, will be among our customers.
We are aware, however, that Millennials are a particularly demanding group – they expect an interactive experience, top quality service and the latest food and drink offerings.
We are also investing heavily in our social media activities which are an important part of fostering a 'sense of community' for all our customers but perhaps especially for the Millennials.
In the longer term, we (like other casinos) are looking at the area of 'social gaming' and skill based gaming. These may ultimately appeal particularly to a Millennial demographic.
What would you say are amongst the many unique aspects of the new Casino?
Style, size, location, diversity of offer and 'open door' entry are the foundation elements.
But we want to build on this by recruiting and developing the best, most friendly, most efficient and most skilled customer service team. We are in the entertainment business and we want to provide an entertainment experience which delights all our customers – every single one, all of the time.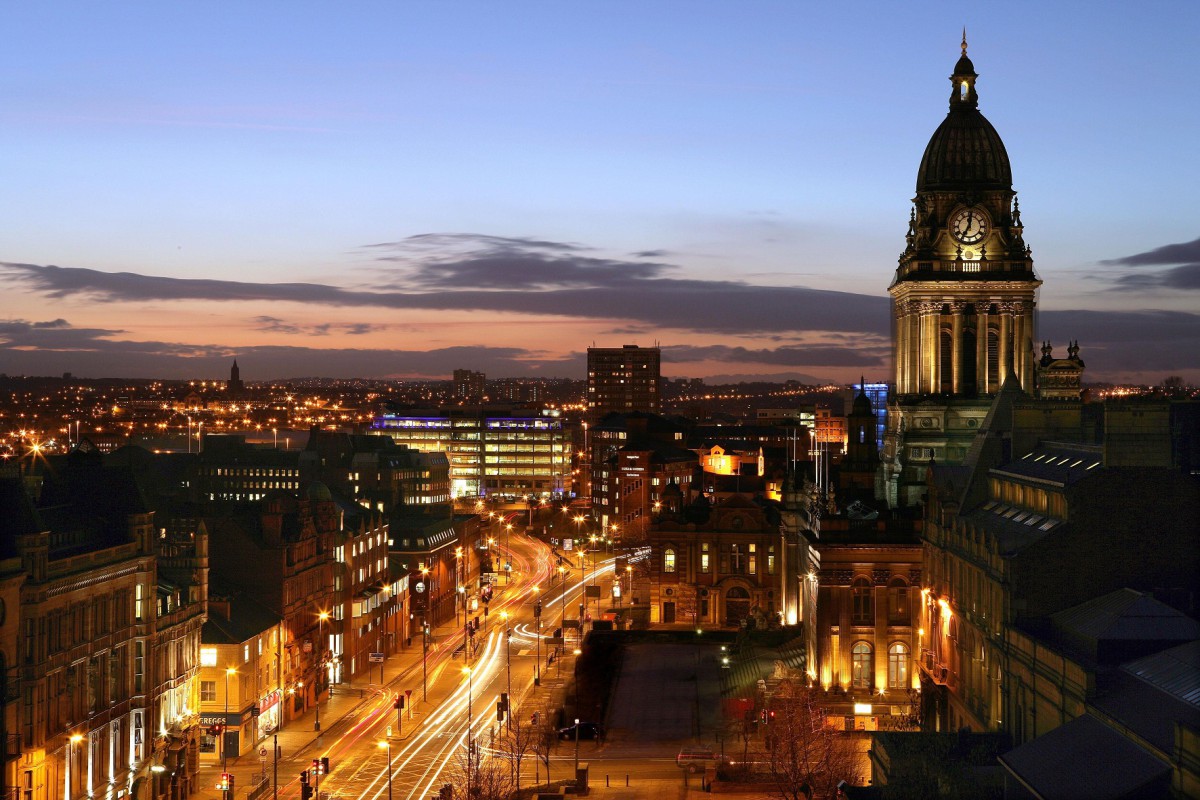 Outline your career in gaming and the specifics of your role of Venue Director?
Before joining Global Gaming Ventures, the operator of Victoria Gate Casino, I had a great 13-year career at Gala Coral Group. I ran the 'North' region for about ten years, which included Leeds and Bradford, before moving into central operations and ultimately taking on the divisional operations role. I was also a main Board Director of the combined casino, bingo, betting and leisure complex run by Gala in Gibraltar.
Before Gala, I was General Manager and Regional Director at Ladbroke Casinos. This is where I picked up my 'Casino General Manager of the Year' title.
How does it feel to be running the North of England's first Super Casino?
It's an honour and I'm proud to be part of something special. What we have here is a unique opportunity to build a best-of-class venue that covers not just gaming, but dining and entertainment, big game sports action as well as corporate hospitality.
This is an exciting time for Leeds as the city adds Victoria Gate to its expanding retail and leisure portfolio. It is such a beautiful city and the central retail area is now fabulous with Victoria Gate and Trinity as its book ends.
So it is an exciting time to be part of the launch of a prestigious new, next generation casino and entertainment venue.
For those of our readers that enjoy visiting new Casinos can you provide them an insight into why Victoria Gate Casino is a must visit Casino and how they can be assured of being informed of when it will be open for business!
We have the biggest and best casino offer outside London! No serious casino gambler in the north can afford to miss checking us out. I can assure them of a warm welcome in a venue which will delight and amaze. Please let us entertain you!
Our website (www.victoriagatecasino.co.uk) or via our social channels – @VictoriaGateCasino on Facebook and @VGCasino on Twitter.