Peter White chats to Stuart Armstrong, Founder and Director at SlotGuru
SlotGuru is a new and unique service that provides key information on casino slot games directly to a players' mobile phone. Can you explain to readers what it does and how it works?
Simply put, SlotGuru is a mobile app that gives slot players key information on a slot game before they commit money to playing it. Most importantly, it lets a player know the volatility of a game, so they can easily assess if the game is suitable for their personal preferences.
The app also has a range of educational resources & social media tools to help players understand slots better and help them work out the best type of games to suit their playing style.
'The definitive global slot machine database built for players' - that is a major claim to make. Can you explain to our readership the facts that support the slogan?
Well, the first thing about this is that we've never seen a single database anywhere that represents this information on games across multiple manufacturers and jurisdictions. Our database is continually growing and we currently have over 2,600 land based and online games from the world's foremost manufacturers included. We are also working with manufacturers to ensure that we have the widest and most up to date information on their games included in the app.
What has been the reaction from the Operator Aspers and their patrons to the SlotGuru deployment at Aspers Casinos?
Feedback from SlotGuru users has been overwhelming. In research Aspers carried out amongst their customers, 74% of users said using the app influenced their play decisions, helping them make more informed choices when choosing which games to play. 84% said the app was informative and useful and 79% wanted this level of information going forward.
To receive endorsement from what is effectively four out of every five users that they want SlotGuru to be part of their future gaming experiences is simply fantastic.
Aspers have also indicated that they're very happy with the feedback from their customers and are fully supportive of the deployment.
Where did the idea for it come from?
Essentially, from Casino operators themselves. Having spent many years working for slot manufacturers before starting SlotGuru and throughout our meetings with operators during that period, the one thing that continually arose was the desire to provide players with more information to educate and empower them to be able to choose games which were consistent with their playing profile. Of course, some manufacturers have already tried to address this but with different terms, ratings and iconography being used, this was perhaps always destined to have limited success.
We realised that the industry needed a simple and standardised way of communication that was independent of manufacturers and operators. Only then would operators be sure that they could clearly and effectively get this information to their customers.
Has SlotGuru any geographical limitations?
No. SlotGuru's database contains games from all over the world and even those built for specific jurisdictions, like Australia. The casino industry is truly global and SlotGuru is designed for similar reach.
Responsible Gambling is of major importance to both online and land based gaming organisations. How will SlotGuru help to determine when players need to cool off and take a break?
Responsible Gambling is an extremely important area of focus for the industry and rightly so.
By their very nature, most RG initiatives are primarily reactive in that they support those who have identified and acknowledged a gambling problem and they do a fantastic job in helping and supporting those people affected.
SlotGuru is unique by virtue of its focus on proactively reducing the likelihood of players developing an issue. Through education and awareness, we aim to help prevent players from reaching that point.
SlotGuru is about education from the outset. Slot games are designed to satisfy different player types, be they entertainment players, experienced players, or gamblers. We know that these different player types exist yet the one thing we don't do is tell the player about the game. If the player is fully aware that certain games are designed to deliver certain experiences, they can then make an informed decision that aligns their game choice with their playing type or profile.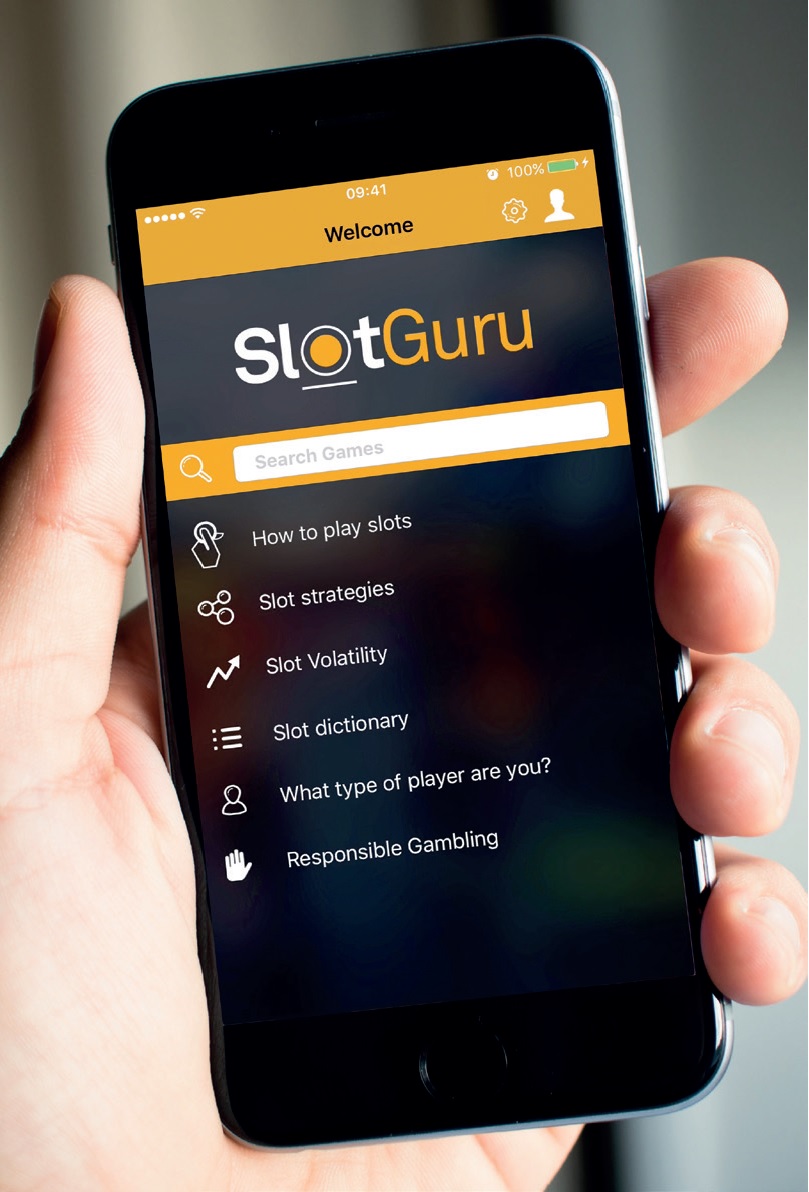 This elicits two fundamental results.
Firstly, the player is less likely to develop PG tendencies by playing inappropriate games for their playing style.
Secondly, by equipping players with the right information to make the right decisions, they will enjoy a more tailored and personalized gaming experience, which is more likely to meet their expectations and increase player satisfaction levels.
From a SlotGuru perspective, we are hugely keen to support Responsible Gambling and therefore we intend to contribute 5% of all revenues to local and registered PG charities, to be chosen by operators who partner with us.
Have you found any statistics showing any emerging trends so far with the SlotGuru?
Not yet. We're still in our infancy in terms of deployment, so it would be inappropriate to suggest any trends based on our current user base. However, what has become eminently clear from the research carried out by Aspers is that players are leveraging the information to make more informed decisions and are enjoying more tailored gaming experiences more as a result.
Is there anything else you would like to add?
We believe the unique and independent nature of SlotGuru is a powerful value proposition in itself. The industry has long sought for a way to deliver this information to players and it is evident that the players want this information to be available to them. However, perhaps above all else, SlotGuru is beneficial to all with a vested interest in the gambling industry, from players and regulators to operators and manufacturers alike.
Manufacturer content is more likely to be played by the right player profile groups.
Operators can be assured that their players are optimizing their chances of having the best experiences every time.
Regulators can be confident that the players have access to the information required to make informed decisions.
Most importantly of all, players are fully educated and empowered to enjoy their play and gamble responsibly.