Interview in Vladivostok with Craig Ballantyne, General Director of Tigre de Cristal
This month we make our way out to Vladivostok, Russia's Frontier Town on the Pacific to speak with Craig Ballantyne, General Manager at Tigre de Cristal.
Tigre de Cristal is the first casino to open in the Primorye Krai Integrated Entertainment Zone, on Russia's Far East coast.
Could you give us a little background on the start of gaming in Primorye Krai, and more specifically the position of Tigre de Cristal.
The Integrated Entertainment Zone in Primorye is a key part of the original vision of Vladimir Putin to drive economic growth via tourism and infrastructure development in the Far East. Our Chairman and largest shareholder, Mr. Lawrence Ho chose to become a pioneer investor in the region due to its prime location in the heart of NE Asia, vastly improved infrastructure, and supportive government policy environment.
Although the cost of entry and subsequent operational costs are significant and there are outstanding elements that would enhance the business like the implementation of the free port visa-free regime and the ability to accept foreign currency banknotes from foreign nationals that we will discuss in more detail below, TdC has nevertheless managed to achieve an EBITDA positive position and continues to grow its client base and attract more foreign tourists. TdC has considerable first mover advantages and is currently working on plans for Phase II to develop a 120,000 sq metre project comprising approximately 500 hotel rooms, shopping mall, food court, restaurants and bars, MICE, spa and health club, additional parking areas, and the likely construction of a championship golf course on adjacent land.
What are the target markets of Tigre de Cristal?
Our key target feeder markets are the surrounding countries in NE Asia.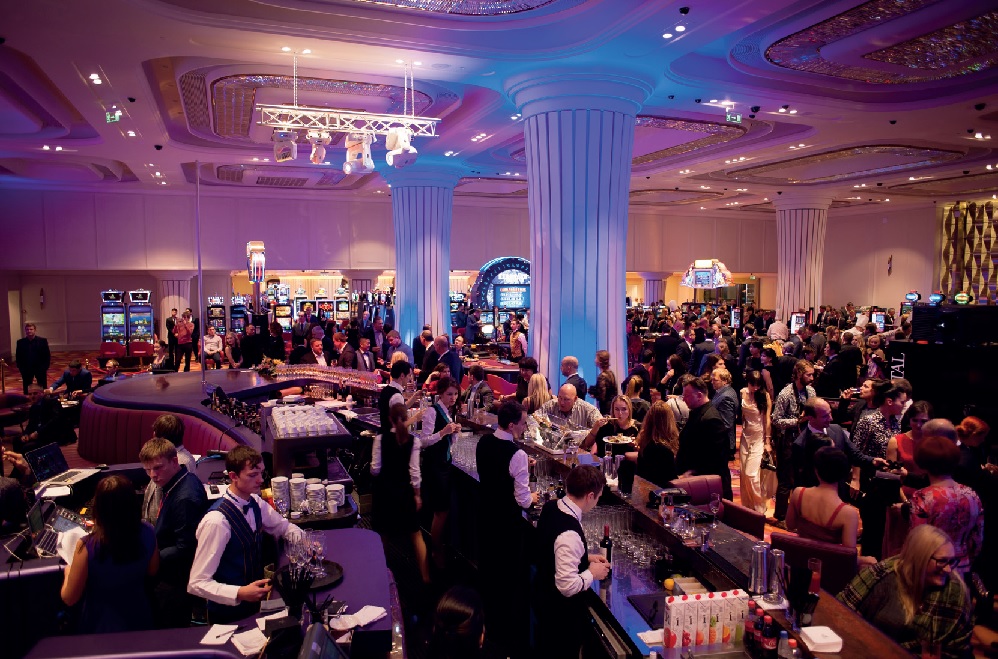 It has been mentioned that Russian leaders would like Vladivostok to become a link to East Asia. Visa free access has been given to mainland Chinese, leading some to expect that it will rival Macau. Have the first year of operations supported these expectations?
The Russian Federation has a relatively short window to implement initiatives to encourage foreign investment and foster development of the IEZ and overall economic development prior to the projects in neighbouring countries competing for the same investment pool.
TdC cannot currently fully satisfy foreign tourist / client service deliverables expectations versus other gaming jurisdictions in the Far East, such as:
Currency Exchange. In Russia a foreign client must make four transactions versus two elsewhere: e.g. a foreign national wishes to exchange foreign currency banknotes: he/she first has to go to the ONSITE BANK, change the foreign currency to Rubles, then go to the casino cash desk and purchase chips to play. Upon completing play the player returns to the casino cash desk to change the chips to rubles, then returns to the bank to exchange the rubles back to foreign currency. This creates unnecessary friction cost to the foreign player versus other gaming jurisdictions.
Registration. We are the only casino in the Far East that requires registration prior to entry.
Visa Free Regime. The promised Visa Free regime that was part of the Free Port Initiative and passed into law in 2015 has yet to be implemented and has caused some concerns with our foreign clients and investors. It is also hindering the growth in our visitor numbers as our foreign customers must plan their trips in advance and cannot spontaneously decide to visit the Primorsky Krai.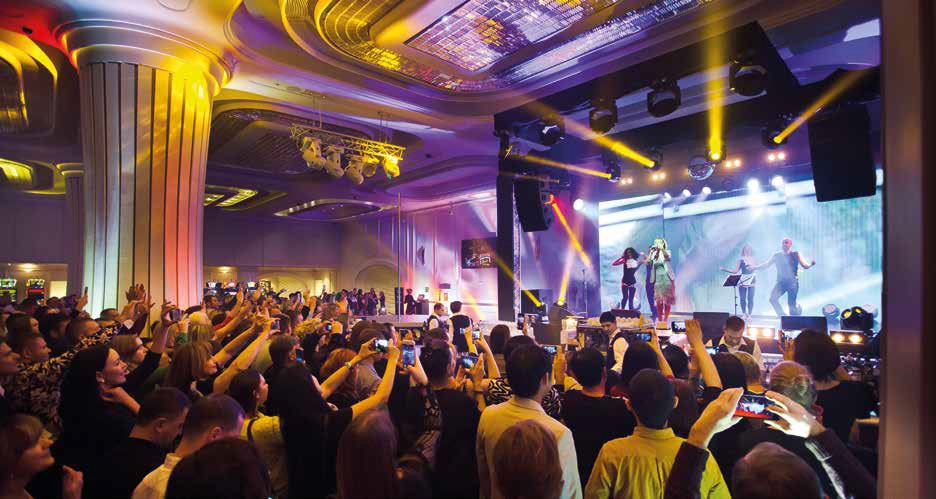 How do junkets factor into Tigre's mix?
International VIP players are an important target market and segment within the business. We endeavour to provide an international luxury standard entertainment, lodging, and dining experience that exceeds the expectations of our foreign and domestic customers.
You joined Tigre de Cristal prior to their opening. Could you give us an overview of your previous experiences in the industry, and what brought you here?
I have been in the industry since 1972 and since 1979 as a Casino G.M. From 1991 I moved out of the UK, into emerging markets, initially to Poland then in several international gaming jurisdictions. Always in a senior capacity. The experience and knowledge gained working (largely successfully) in several countries, my familiarity with different cultures and different sets of legislation and regulations gave me some recognition and subsequently I was introduced to Lawrence Ho of Melco and John Wang of Summit Ascent.
I viewed this as an opportunity albeit a challenge at the same time.
What impact are you expecting to have at Tigre de Cristal?
That we become quickly recognised as a leading player in the Far East integrated resort market.
How do you describe your leadership style?
Assertive, disciplined, while leading by example and at the same time ensuring that all personnel are trained to a high standard.
Tigre de Cristal is positioned as an all-round tourist destination on Russia's Pacific coast. What are some of the iconic features within the property that help advance it as one of the region's leading entertainment destinations?
Entertainment is an important part of the overall proposition for our guests with a weekly show program, International headline artists and special events throughout the year like the Broadway Talent Contest in the genre of the "The Voice" that attracted more than 8000 visitors during the exciting finals held over five weeks at the property.
With guests being offered experiences away from the casino, could you highlight the value the non-gaming options add to Tigre's overall operations?
The non-gaming options are an important part of the overall value proposition for an integrated resort. Tigre de Cristal provides guests with a variety of exciting dining options from casual Chinese and Western cuisine in the Pan Asian restaurant 88 to the wonderful delights found in the "art of steaks" fine dining restaurant Cascade. The restaurants are complemented by a variety of bars providing guests with the opportunity to choose a quiet, intimate area to enjoy a cocktail and snack or be entertained by the live music. For guests whose passion is golf, Cristal Golf features the most state-of-the-art golf simulators in Russia, designed to give golf lovers an amazing experience playing more than 50 signature golf courses from around the world. With 121 rooms, the hotel at Tigre de Cristal is the most luxurious in Vladivostok and is a favourite of local and international guests staying for business or pleasure.
Are there restrictions on Russian nationals being admitted to the casino?
Russian nationals can play at the casino provided they are of sufficient age and have registered. It is a legal requirement for all visitors (local and foreign) to register with their passport and other personal information before entering the casino.
Which types of slot machine and multi player slots does the casino offer? What are the preferred slots machines?
We regularly assess the appeal of all the games and the mix of machines on the floor. Currently the most popular slot machines are Novomatic and Speilo.
What types of table games does Tigre de Cristal currently offer, and are they expected to expand?
We currently offer baccarat, roulette, blackjack, Sic Bo, poker, and Russian poker. We believe our table mix and allocation is sufficient for our current needs.
Does Tigre de Cristal host gaming tournaments? If so, what are the more popular tournaments?
We will schedule additional tournaments for local players on both slots and tables (American Roulette, Russian Poker) in the coming months. There are no immediate plans to host an international baccarat tournament but we have had several enquiries regarding hosting an international Texas Holdem tournament.
How does social media play into the marketing mix?
In addition to our in-venue marketing the social media outlets are an integral part of our marketing programme.
With the high-profile of many of the site's visitors, it would be expected data security is a priority. Is the guest management system developed specifically for the site, or is it commercially available to other casinos?
As with all casinos data security is of the highest importance and we have developed a bespoke process and firewall system to maintain the security of sensitive information. The original system is one that is commercially available but it has been customized to our specific requirements.
We would like to thank Craig Ballantyne and the staff at Tigre de Cristal for their participation in this interview.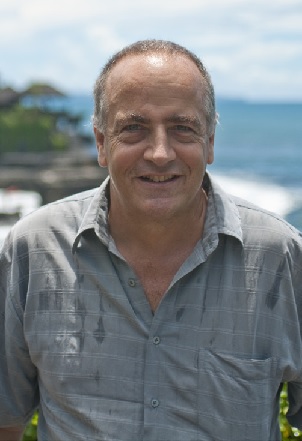 Bill Healey
Bill Healey, Associate Editor Asia has spent his professional life in the leisure software industry, developing and implementing solutions used around the world. Along with this, he has been actively writing on gaming and leisure since the turn of the millennium with content focused on global technology, market reviews and property profiles. Splitting time between SE Asia and USA, he remains actively involved in international technology as a Director of Quasar Group International.
Connect on Twitter @heybill